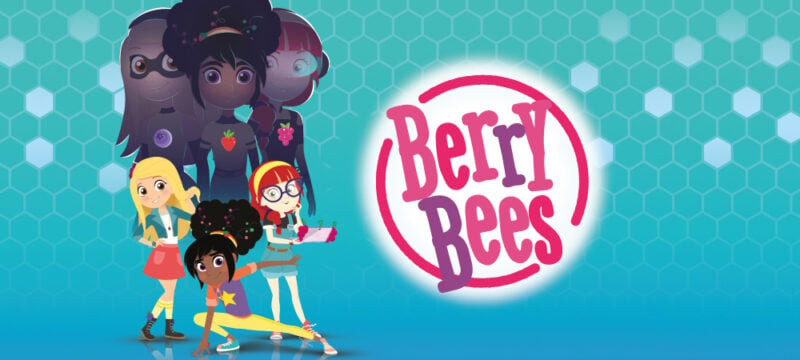 TV SERIES
Format: 52×12′ | Genre: spy, action, comedy | Target: 5-9 | Seasons: 1
Berry Bees is a buzz-kicking animated series with three inseparable young friends as protagonists: Bobby, Lola and Juliette, aka the Berry Bees.
Ordinary kids, it seems – until the world's top secret spy villain unleashes mayhem and the B.I.A. (Bee Intelligence Agency) calls them into action, for those special spy missions in which only kid agents can be involved.
That's when Bobby, Lola and Juliette get ready to swarm, whether it's to protect the coral reef from a mysterious submarine, or find out who's stealing kids' secrets and posting them on social media.
Bobby, tech-genius and a bit of a nerd, Lola, skilled acrobat and contorsionist, and Juliette, talented actress and mentalist, are the perfect trio when it comes to infiltrate the criminals' lairs and thwart their evil plans before it's too late.
Whenever adult agents are too old to find a way, our kid spies are summoned to save the day, with the help of the curious gadgets Ms Berry provides them in each episode. Because who says adult spies should have all the crime fighting fun?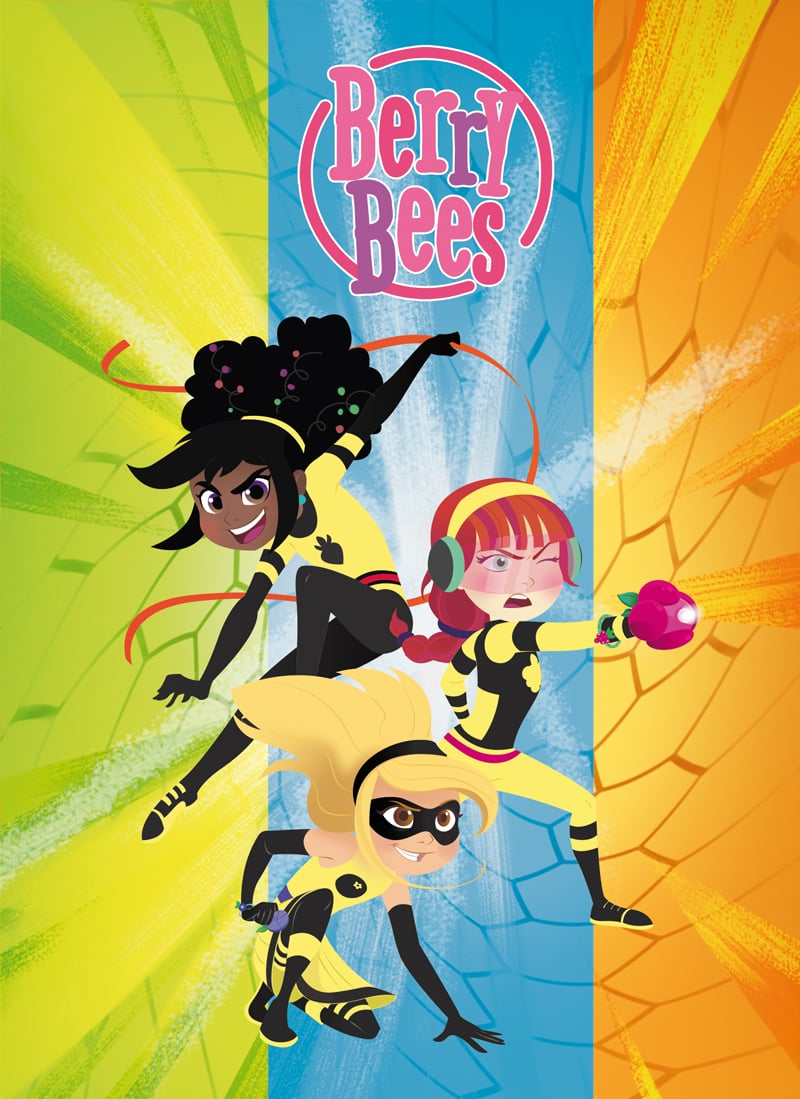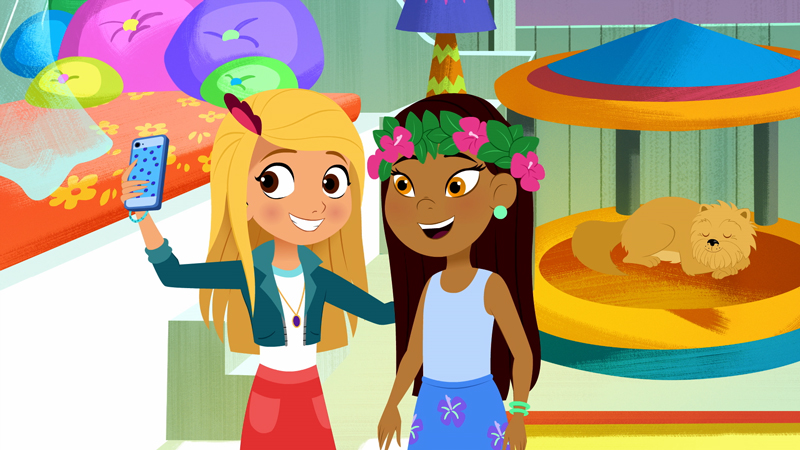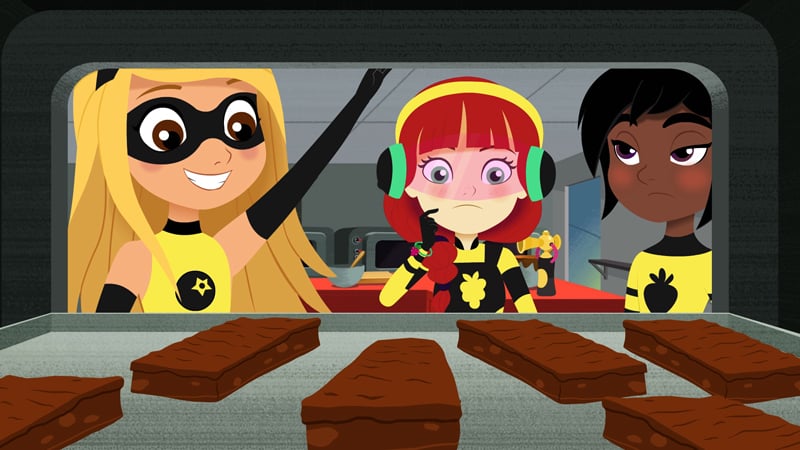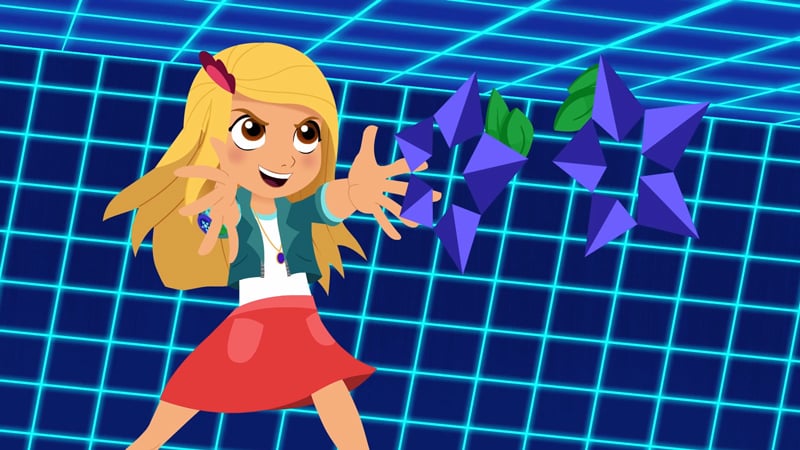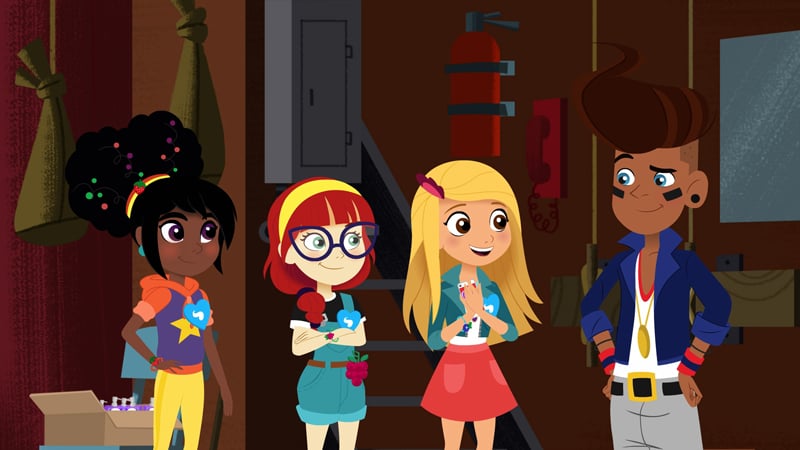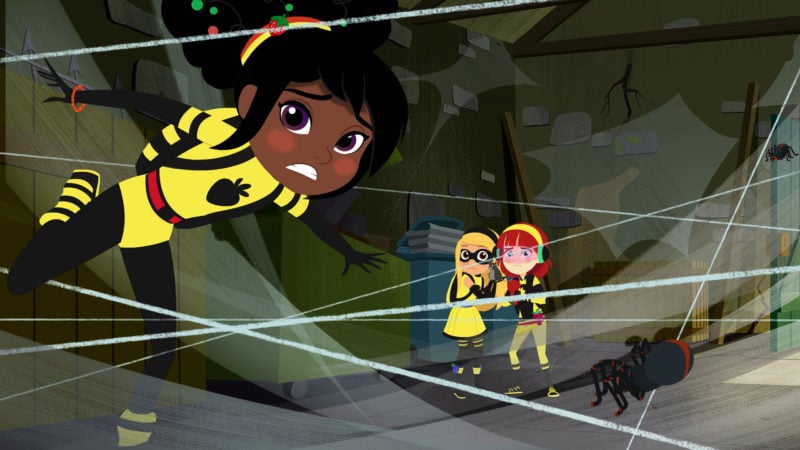 Characters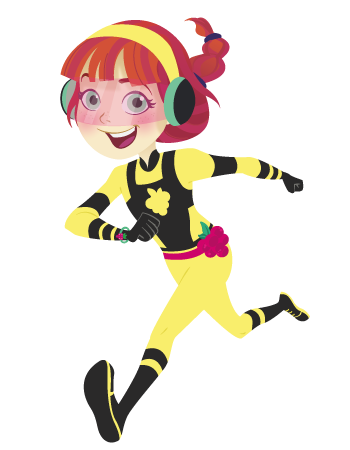 Bobby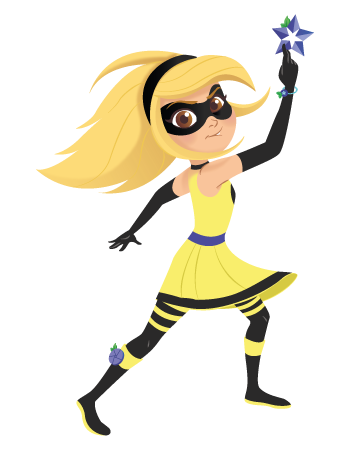 Juliette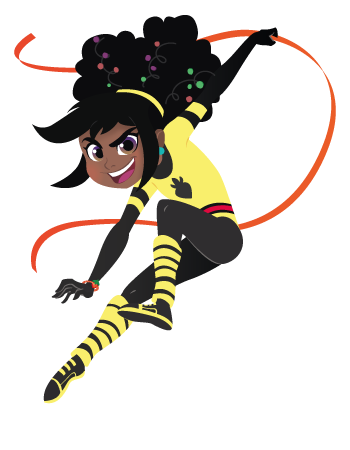 Lola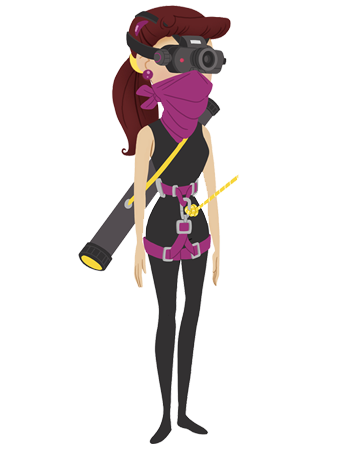 Ms Berry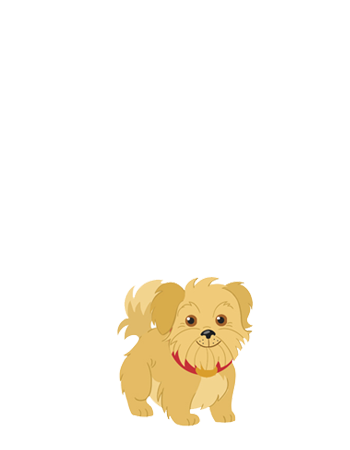 Fluffy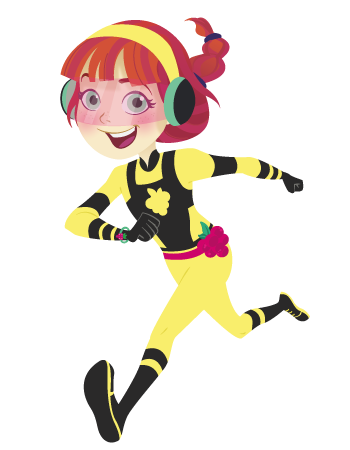 Bobby
AGENT NAME: Raspberry.
UNIQUE SPY GADGET: A raspberry-shaped gadget that she carries on her belt and that transforms into a sticky raspberry juice launcher. This clever gadget also unfolds into a high-tech talking computer, called Berry Brain, handy for some high-energy hacking.
AWESOME SPY POWER: Her problem solving skills.
If life is a puzzle, then Bobby is the chief puzzle-ist, putting the pieces together. Bobby's greatest attribute is her unhindered, boundless child-like imagination and sense of enquiry. She observes the world and wants to know how it works. She'll take it apart in order to put it back together. She asks the awkward questions and gets answers. Bobby has her blackbelt in problem solving.
As well as her curiosity and all around knowledge of the world, Bobby is skilled in tech. She's a capable hacker and occasional inventor. Her ability to calculate distances and trajectories makes her a dangerous opponent. Enemies under-estimate Bobby at their peril.
Bobby loves her family and friends, but for all her sweetness there is an edge to her. She has the driest sense of humor of the group, and is the first to agitate or feel agitated. Bobby is never intentionally mean-spirited; it's just that when your brain runs a zillion miles per second, it's frustrating when others can't keep up. Despite this, Bobby is probably the character who most represents the viewer, as she is the one who most often comments on how their lives as Berry Bees is not a normal life – more like buzzing with chaos.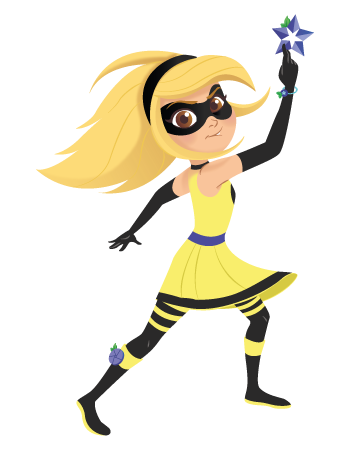 Juliette
AGENT NAME: Blueberry
UNIQUE SPY GADGET: Blueberry themed metal inserts on her trendy boots that detach and transform into twin ninja stars shaped just like the "bellybutton" of a blueberry.
AWESOME SPY POWER: Her acting ability.
Juliette brings the drama. Not in a bad way. (OK, sometimes in a bad way). A known child actress, she has been studying acting via the Royal Shakespeare Playhouse online course for some time now (since she was 5). More than just a child performer, Juliette is a mentalist. She has a knack for reading between the lines, picking up on micro-expressions, and mimicking voices and personalities. Her eye for detail is so keen she's practically a walking lie-detector.
Not that Juliette would ever want to be subject to a lie-detector. Keen on her own flair for the dramatic, Juliette is quick to over-exaggerate, cause a scene or emit a 'woe-is-me' over-the-top rant. At least until she notices no-one is watching…
Juliette can be a tad prissy. While Lola and Bobby are totally down with playing with worms in the mud, Juliette would be rather appalled by the thought. That being said, if the mission required her to go undercover as an ugly mole man who ate worms, well, she'd buck up and play the part to perfection.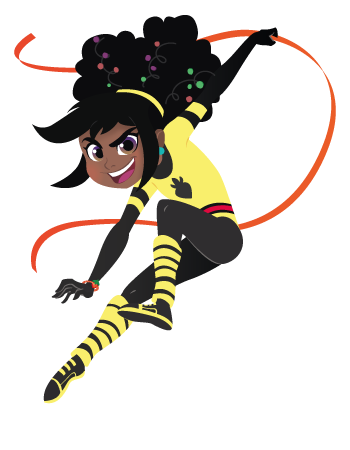 Lola
AGENT NAME: Strawberry.
UNIQUE SPY GADGET: A long strawberry, graphic-printed hair ribbon that transforms into a rope, lasso or staff.
AWESOME SPY POWER: Her athleticism.
Lola is the energizer. She is an acrobat, a contortionist, a keen martial arts student, and is fearless about everything – except riding in planes! (She doesn't like someone else in control, you see). This is a running gag throughout the series.
Lola's limber flexibility makes her the kid spy that can infiltrate places no adult ever could. Enthusiastic Lola loves running fast, jumping high, kicking hard, and contorting contortingly.
Not that Lola is competitive – far from it. The only person she competes with is herself and her own previous records. When it comes to the other two Bees, Lola is a steadfast cheerleader, though she does often under-estimate the difficulty for others sharing in her go-get'em daring do. Not everyone has a head for heights like she does…
Since she's always looking for adventure, Lola is right at home in the B.I.A. She runs headfirst into tasks – sometimes quite literally. She's the least likely to fret, stress, or get scared, except when it comes to being in a plane. Did we mention – she HATES flying?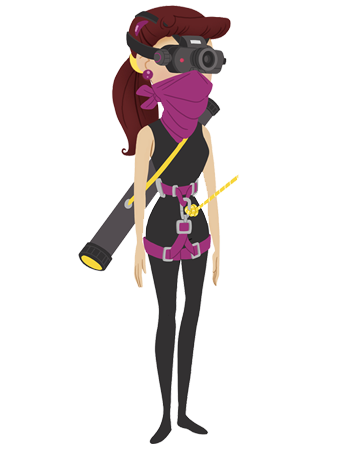 Ms Berry
Though we hear her on every mission, we never actually get to see Ms. Berry, the chief of the B.I.A. Or at least, not in her entirety. The way in which her face is 'blocked' becomes a returning joke in the series, and one which reflects the personal peril in which she is placed. Whether she's chased by dangerous criminals or dangling from a flying helicopter, Ms Berry is always in danger, but never phased.
Having been in charge of the B.I.A for a number of years, Ms Berry is ultra- relaxed about the most deadly sounding threats. Some would say complacent, but no, Ms Berry is great at her job and lives it 24/7.
Despite her flakey demeanour, her delight at the successes of the Berry Bees is always real and her support for the girls unwavering once a mission is launched.
Ms Berry speaks with a calm urgency. Her communication style is understated, with a dry wit the girls come to respect and enjoy.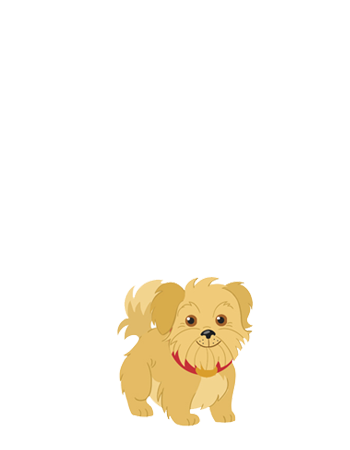 Fluffy
The Berry Bees' mascot is Fluffy, Juliette's brown Maltese terrier. Initially foolish and clumsy, he becomes a clever agent-dog, following special Agency training. But to maintain his cover, he can (sometimes quite brilliantly) pretend to be a brainless spoiled pooch.