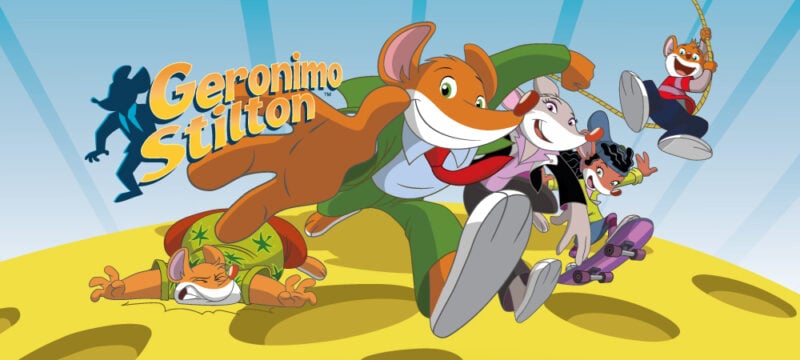 Season 1
Format: 26×23′ | Genre: adventure, comedy | Target: 6-11
Geronimo Stilton is an exciting animated adventure-comedy series based on the successful book series of the same name.
The series follows the adventure of Geronimo Stilton – head a veritable media empire and erudite mouse – and Benjamin, his fearless young nephew.
Geronimo would be more than happy to spend his days reading or playing chess with his nephew. But then, adventure always comes knocking on their door and they are launched paws-first into capers in New Mouse City or in exotic places around the world, hanging by a whiskey and dangling by a paw.
An opportunity for a new adventure? A scoop? They'd better not miss it! As they're in news 24/7, Geronimo and Ben have a knack for finding a new subject and new information, anywhere and everywhere, even in the midst of the most incredibile and dangerous situations.
Trap, Geronimo's cousin and Thea, Geronimo's sister, join Geronimo and Benjamin in their adventures. Trap is the ultimate pack rat and consummate prankster.
Thea is a daring special correspondent. They both know that Geronimo would never let his family or friends down (unless they're in a sospended cable car, in that case, they'll beg him to let them down!).
Let Geronimo and Benjamin Stilton lead you on an adventure that will have you sitting on the edge of your seat. Like they say. "We've always got room for one more, so here we go!".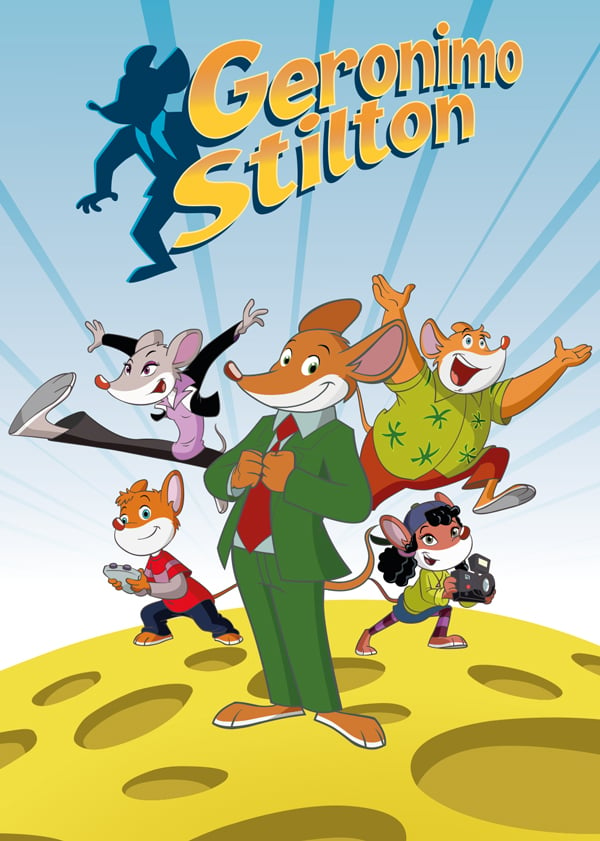 Season 2
Format: 26×23′ | Genre: adventure, comedy | Target: 6-11
Season Two will see our friends travel to great new adventures, with Benjamin and Pandora leading the action and team Geronimo Stilton fighting dangerous and evil villains with the help of their new friends, from the brilliant and eccentric Professor Von Volt to Benjamin's beloved robotic pet Max!
This season we will showcase exciting new locations, from Geronimo's secret library and the Geronimo Stilton Media Group's TV broadcast studio, to Benjamin and Pandora's school. In Prof. Von Volt's laboratory we will discover his latest invention: the Meta-Mouse, a fabumouse all-in-one, go-any-where craft that will bring our friends scooping news in New Mouse City and beyond!
Once again team Geronimo Stilton will take you on adventures that will have you sitting on the edge of your seat!!!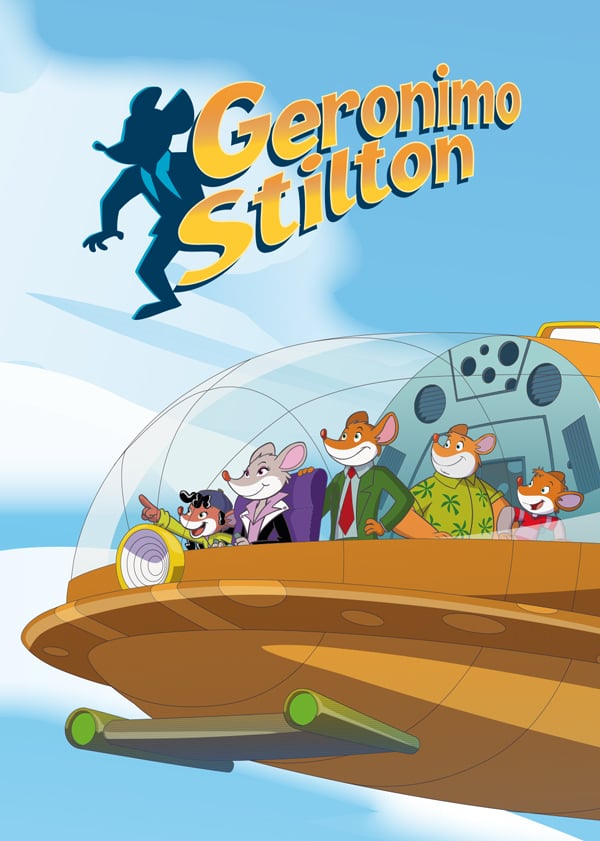 Season 3
Format: 26×23′ | Genre: adventure, comedy | Target: 6-11
Geronimo Stilton is back for the third time!
Geronimo, Benjamin, Thea, Trap and Pandora are ready for new fabumouse adventures.
New transformations of the Meta-Mouse, including a "SuperRoad Vechicle" – perfect for tackling rough off-road terrain in the desert and a rocket for space exploration.
New characters, such as Van Mousling, the so-called witch hunter, will cross paths with Geronimo & Co. And some popular characters we've met before, like Sally, Crunchrat and the Prince Noguda.
Cool inventions from Professor Von Volt will have kooky consequences, like Geronimo and Sally switching brains!
The new season will deliver more comedy, more action and a quicker pace for a super cheesy fun!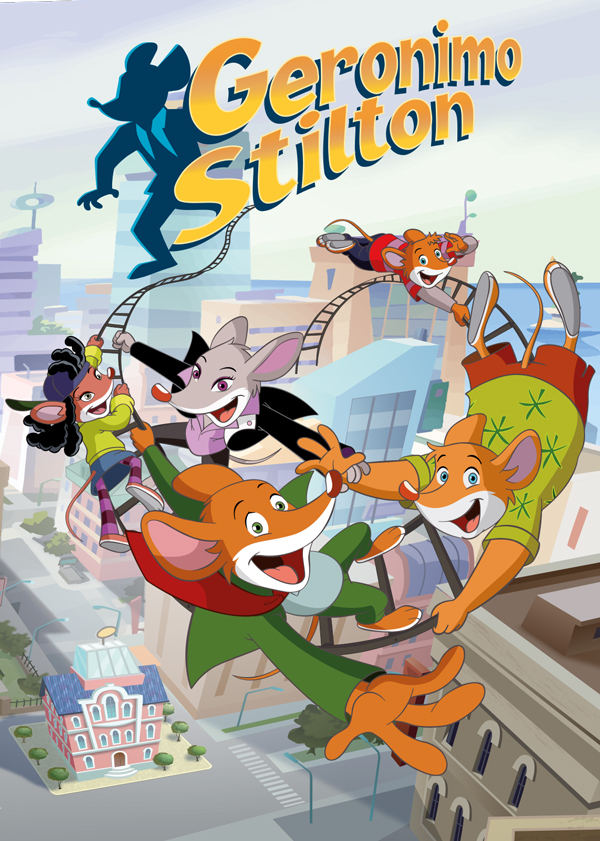 Trailer
Geronimo Stilton new adventures - trailer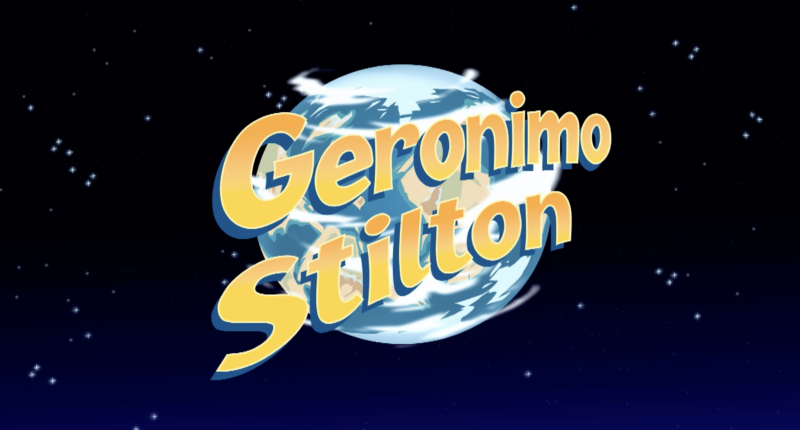 Characters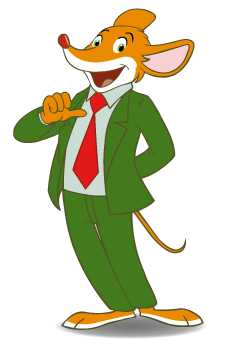 Geronimo Stilton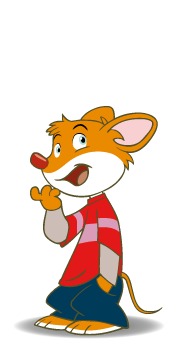 Benjamin Stilton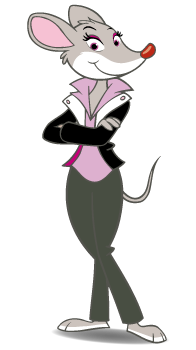 Thea Stilton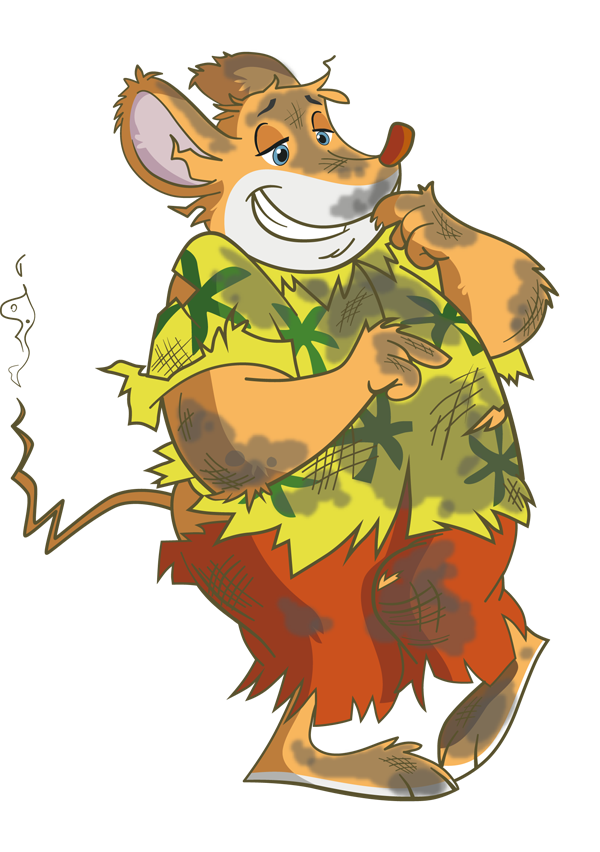 Trap Stilton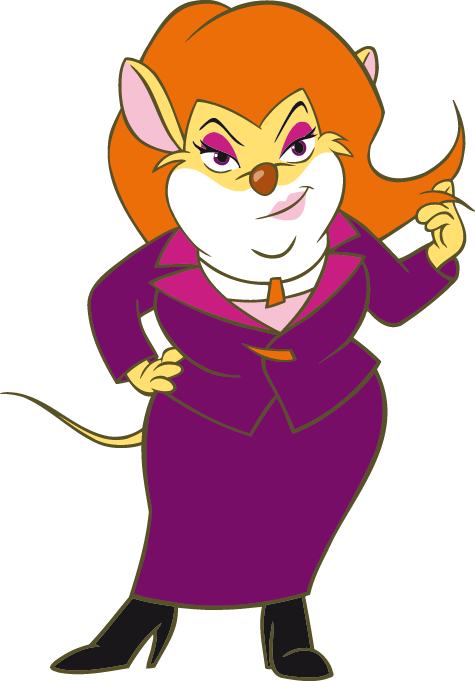 Sally Rasmaussen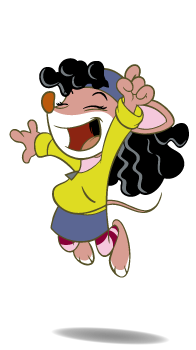 Pandora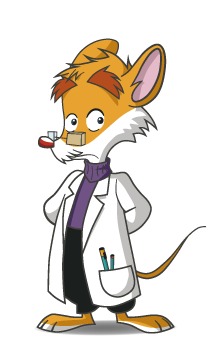 Professor Von Volt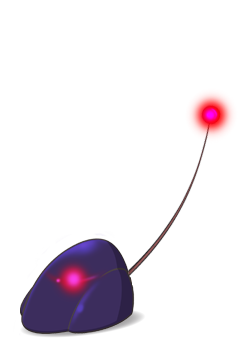 Max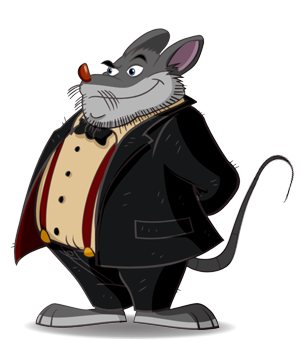 Chippy P. Crunchrat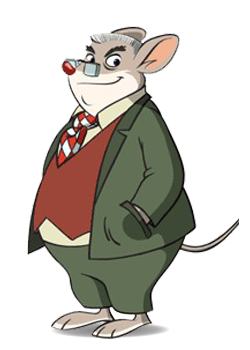 William Shortpaw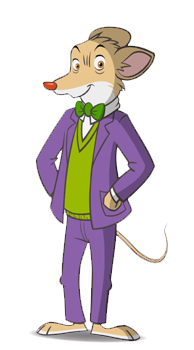 Simon Squealer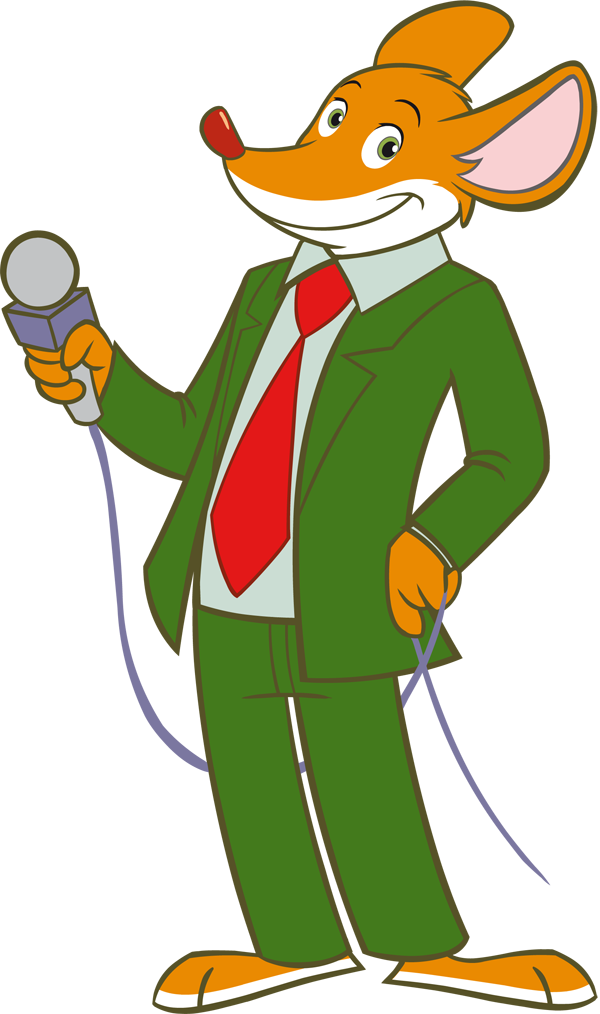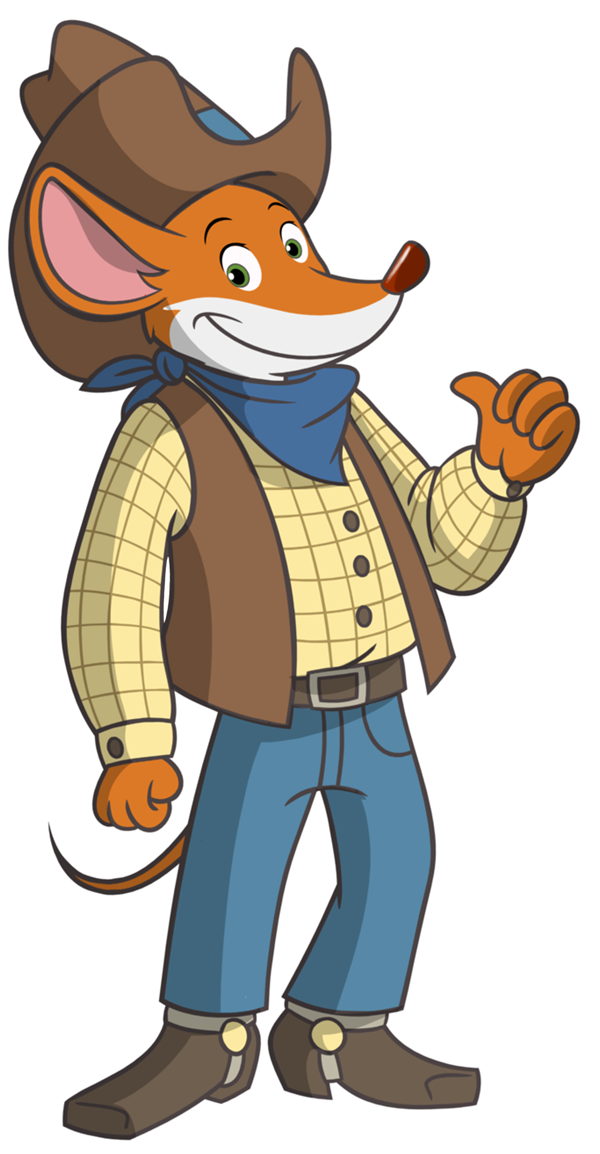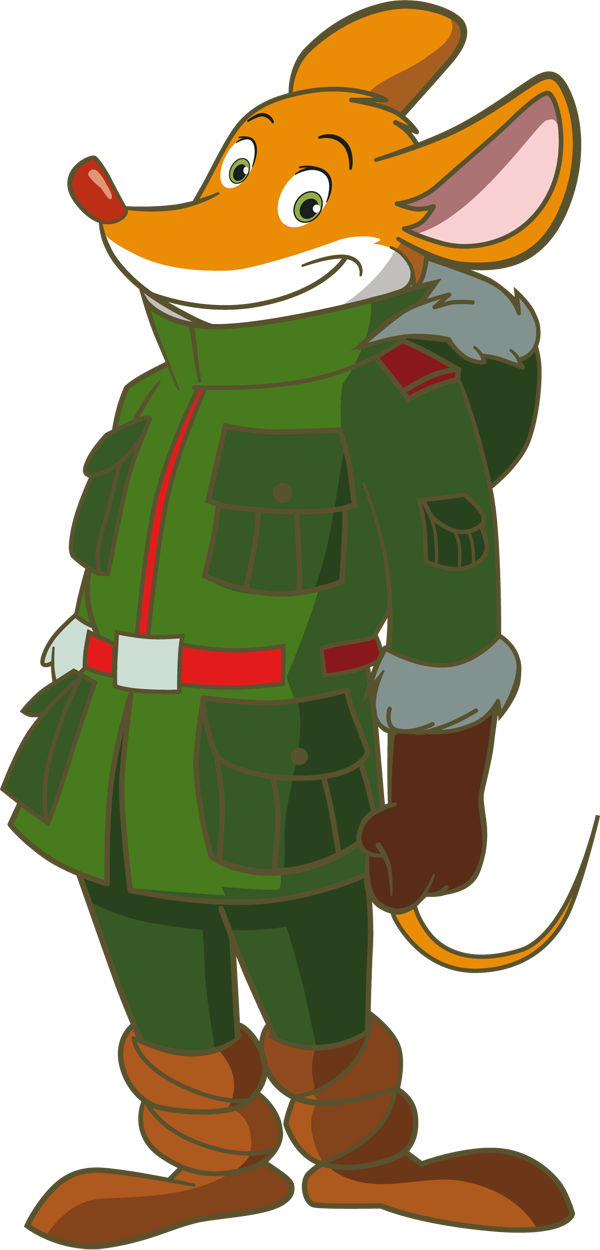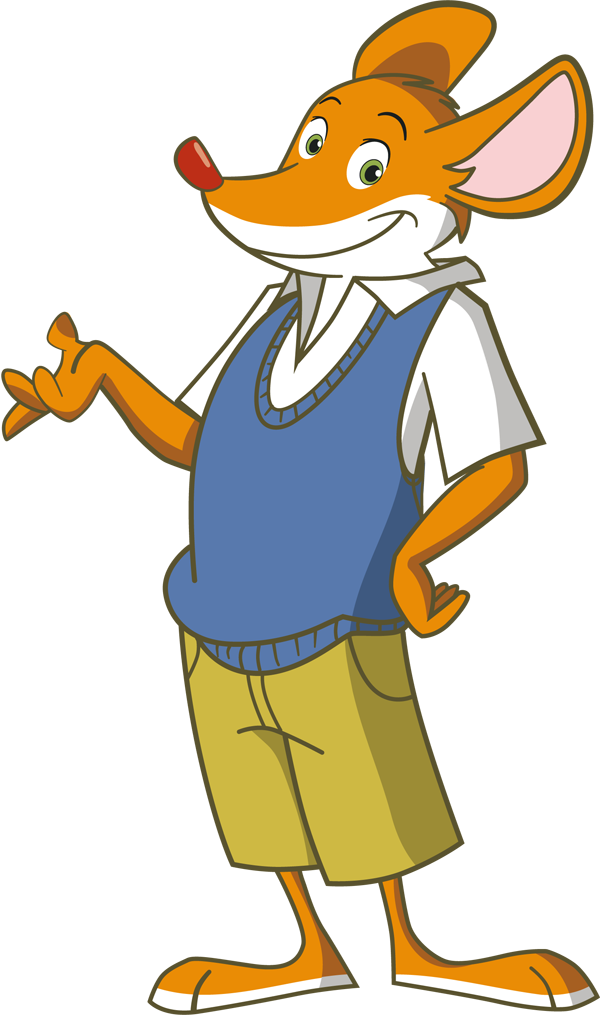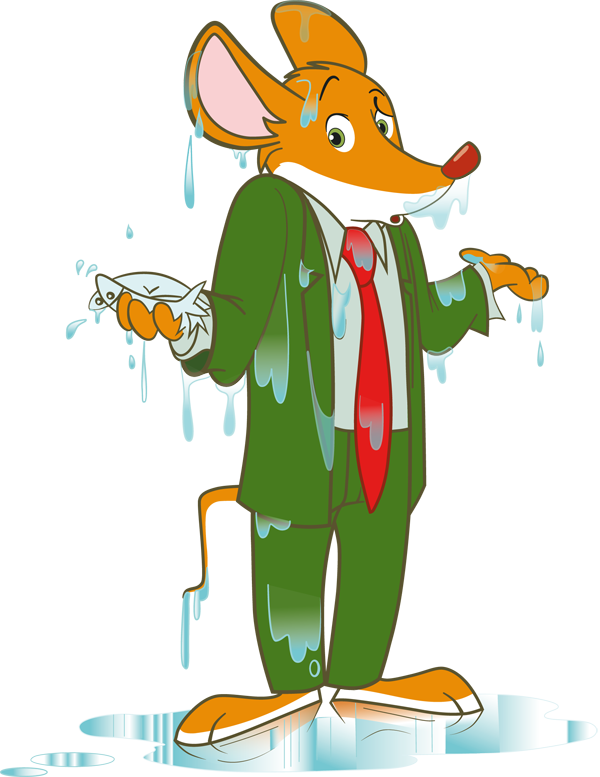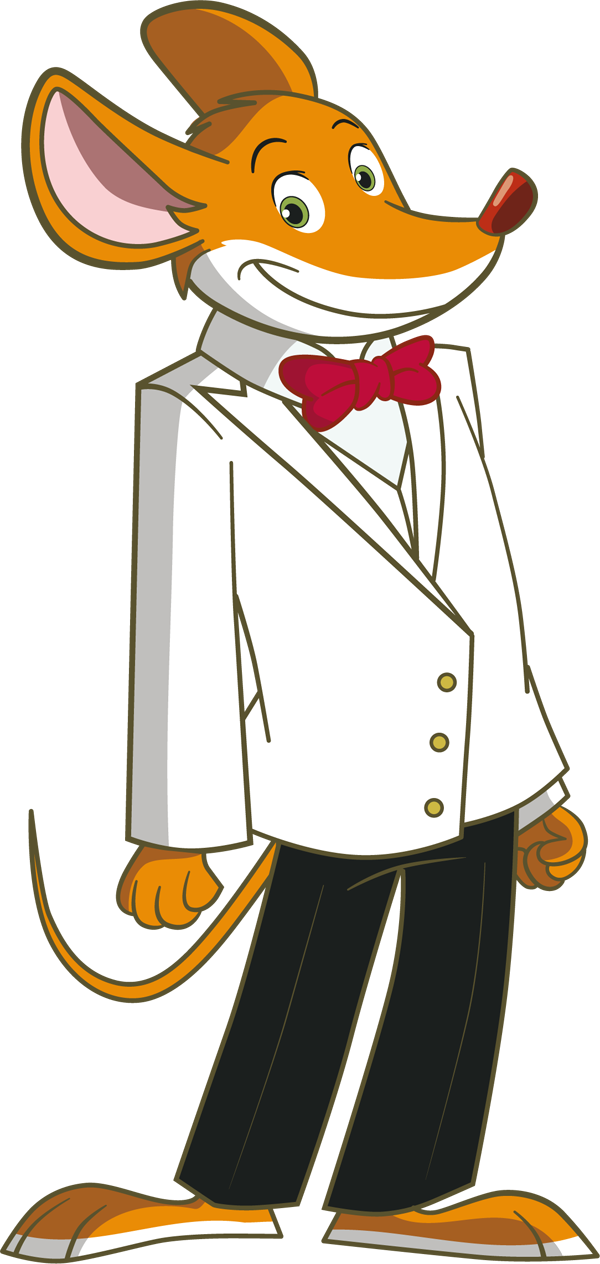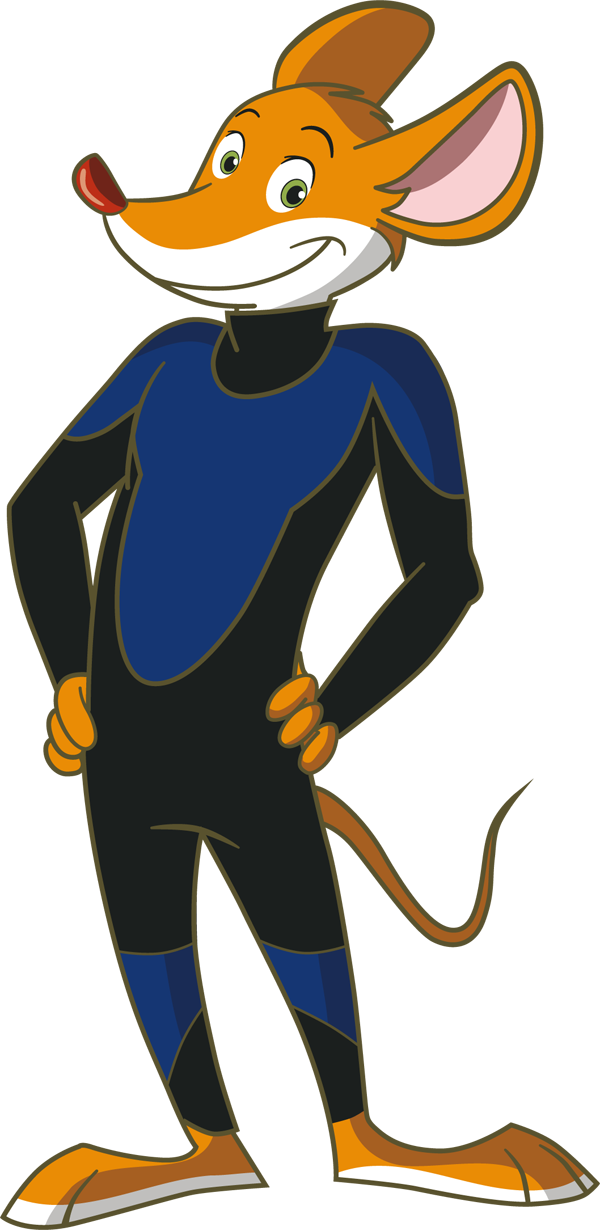 Geronimo Stilton
Geronimo Stilton is the Editor-in-Chief of New Mouse City's most popular news blog and print The Rodent's Gazette, as well as the head of the Geronimo Stilton Media Group.
Although endlessly curious and resourceful, Geronimo Stilton is never set out to be an adventure-seeker.
He's reluctant, fearful, allergic, and nervous, but he is still a mouse who can rise to the occasion and take charge.
After his initial (comical) reaction to a crisis or the adventure at hand, Geronimo will be the one who can keep a clear head and save the day. He is a leader and a hero when needed.
Geronimo has an encyclopedic knowledge that ALWAYS comes into play on adventures.
Geronimo has friends all over the world!!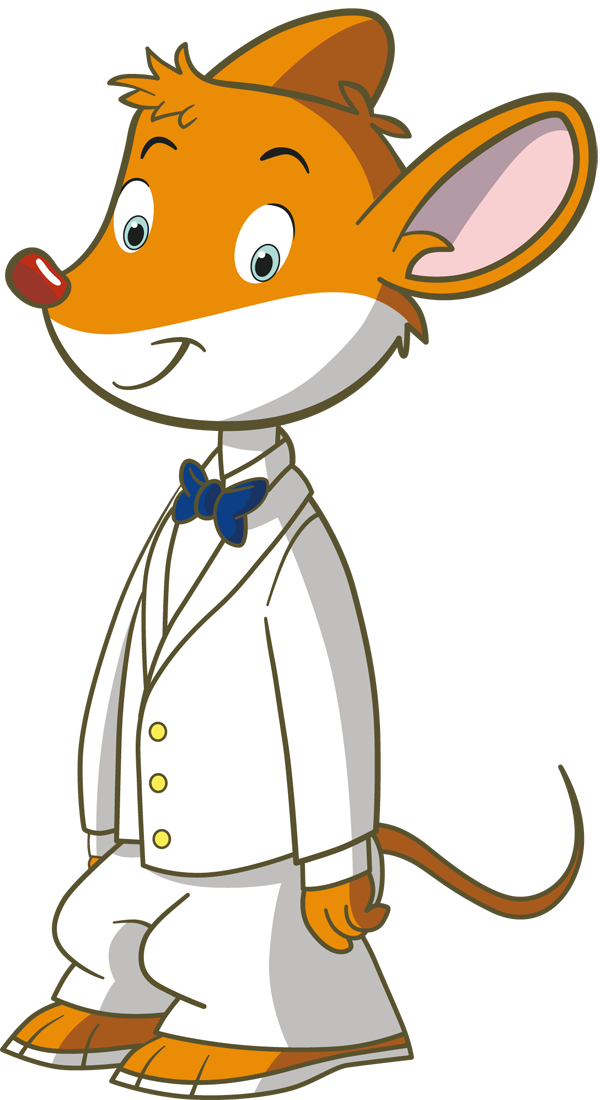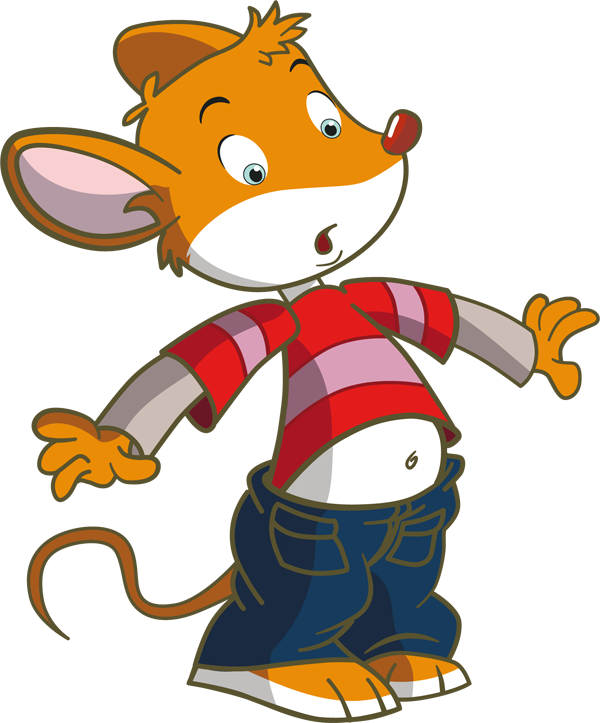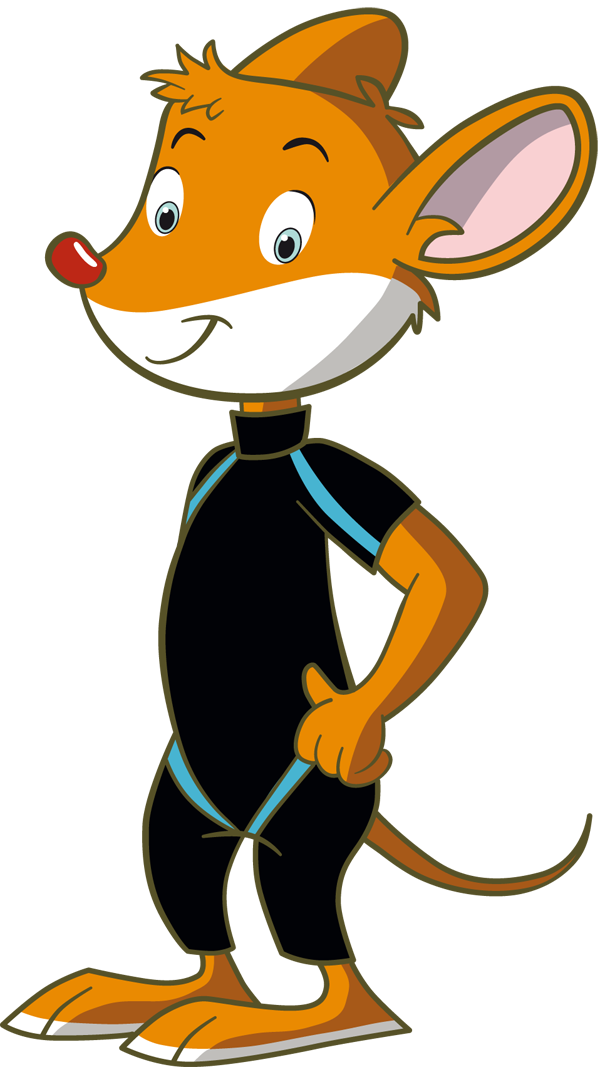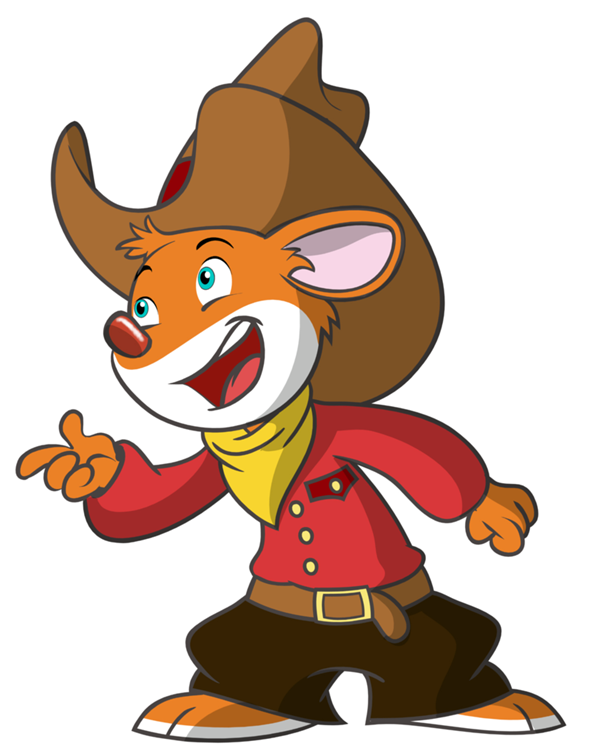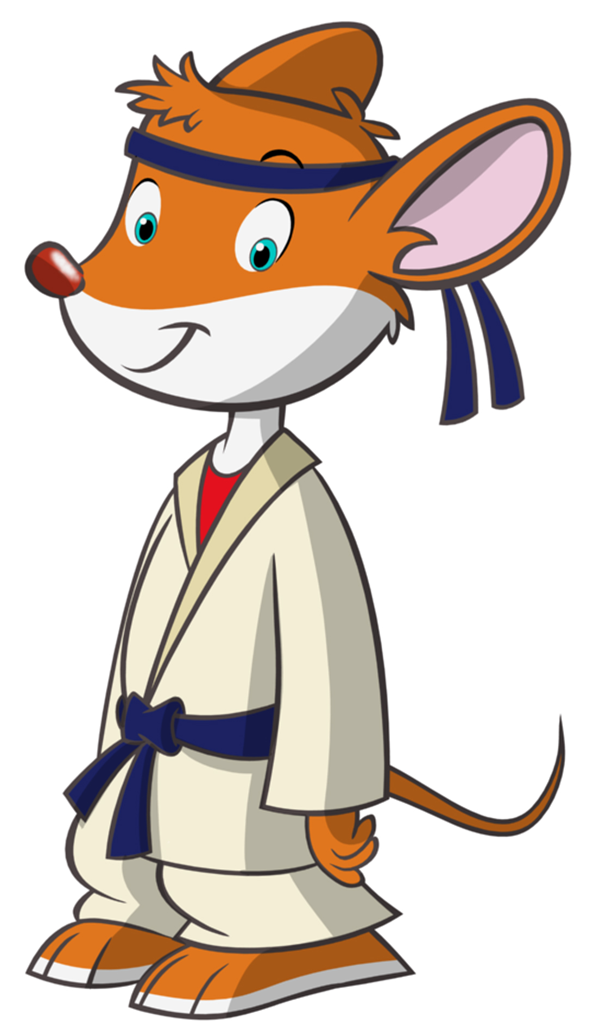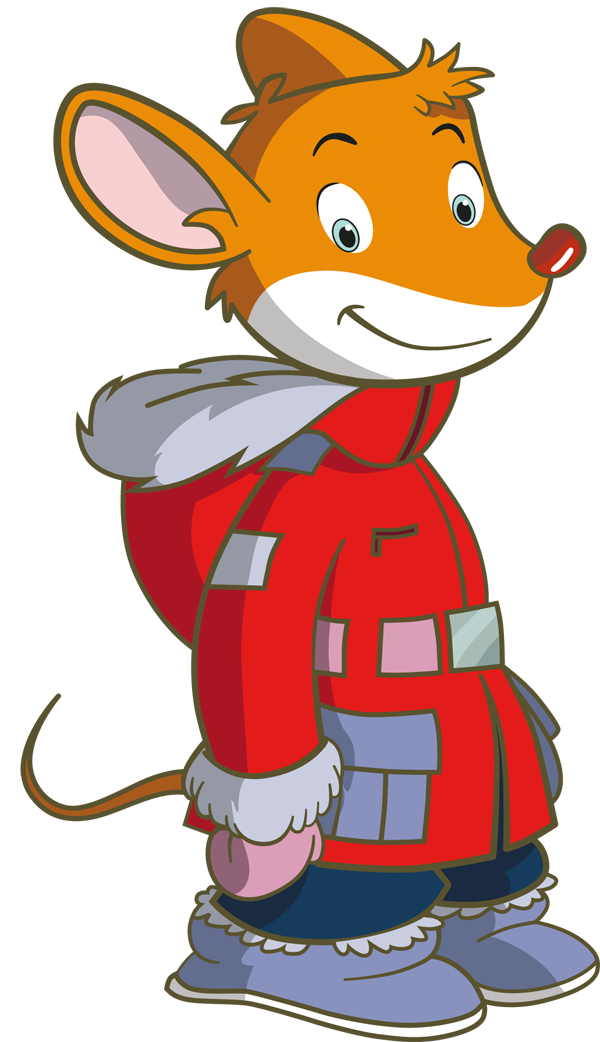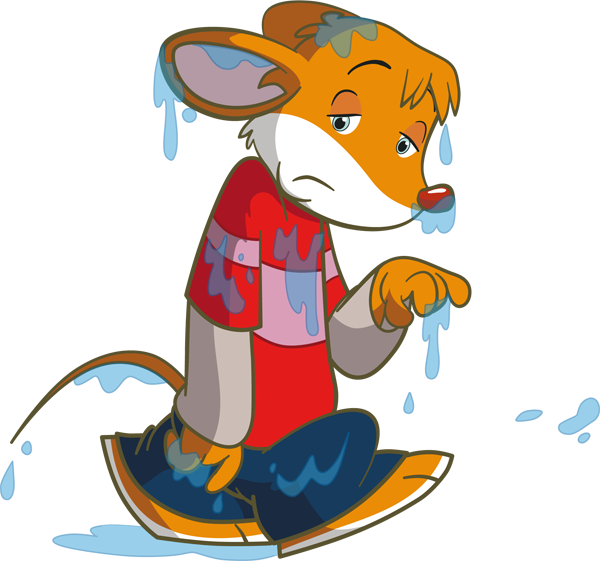 Benjamin Stilton
Benjamin is one of the brightest 12 year-old you would ever hope to meet. However, what he has in smarts, he lacks in experience, which will often put Benjamin and his uncle into tough spots.
On the other hand, what Geronimo lacks in electronic know-how and physical skills, Ben is ready to fill-in the blanks for him.
He likes the things that kids his age like and he often acts without thinking, which can get him into trouble.
He loves and admires his uncle: he would like to grow up and be like Geronimo. Benjamin is a geek, never without his precious "Ben Pad" an ultra-portable handheld computer, a device similar to an iPhone with which he can surf the internet, interface with other computers, call-up maps, GPS, make calls, send emails, even shoot videos and pics…and play video games.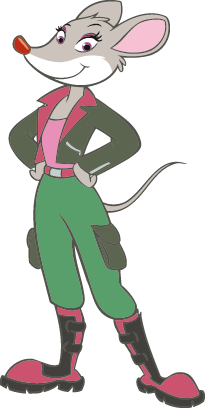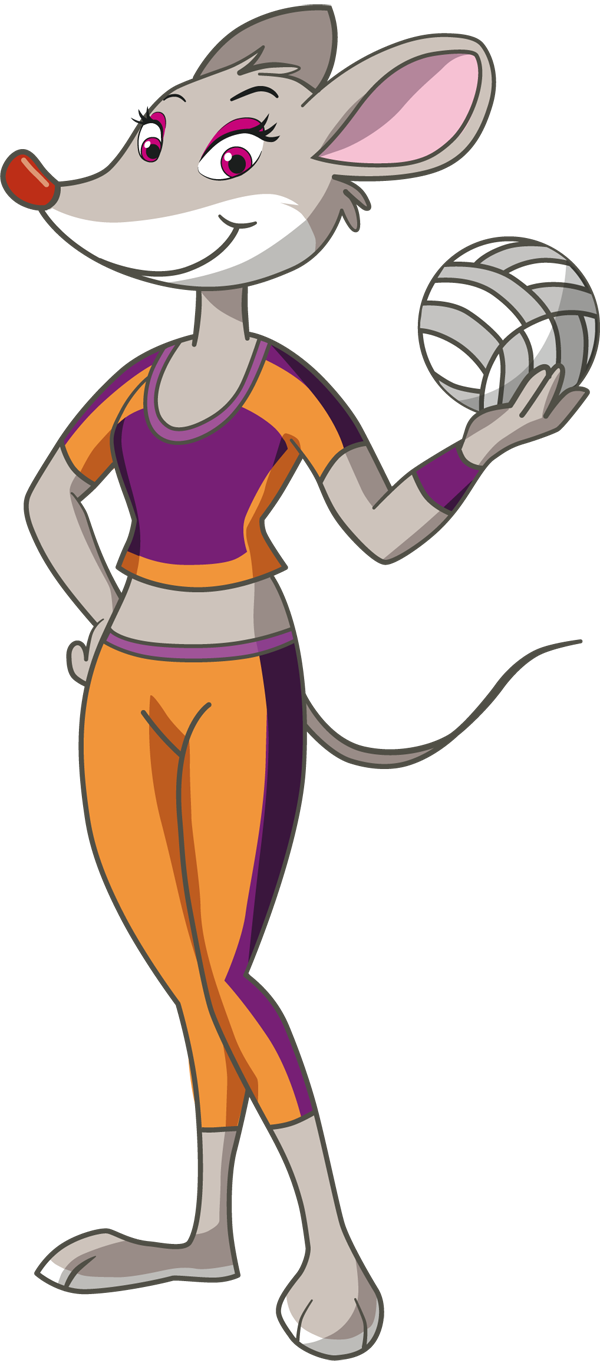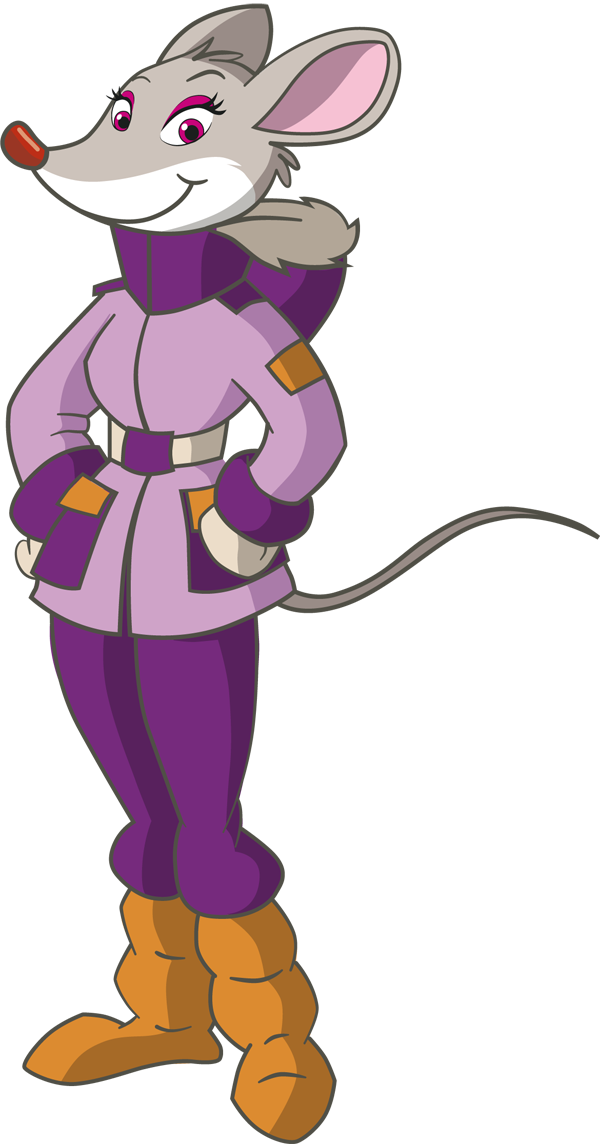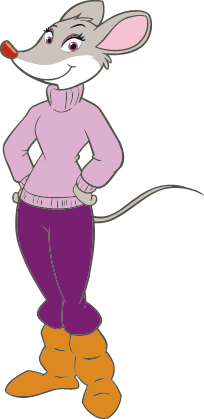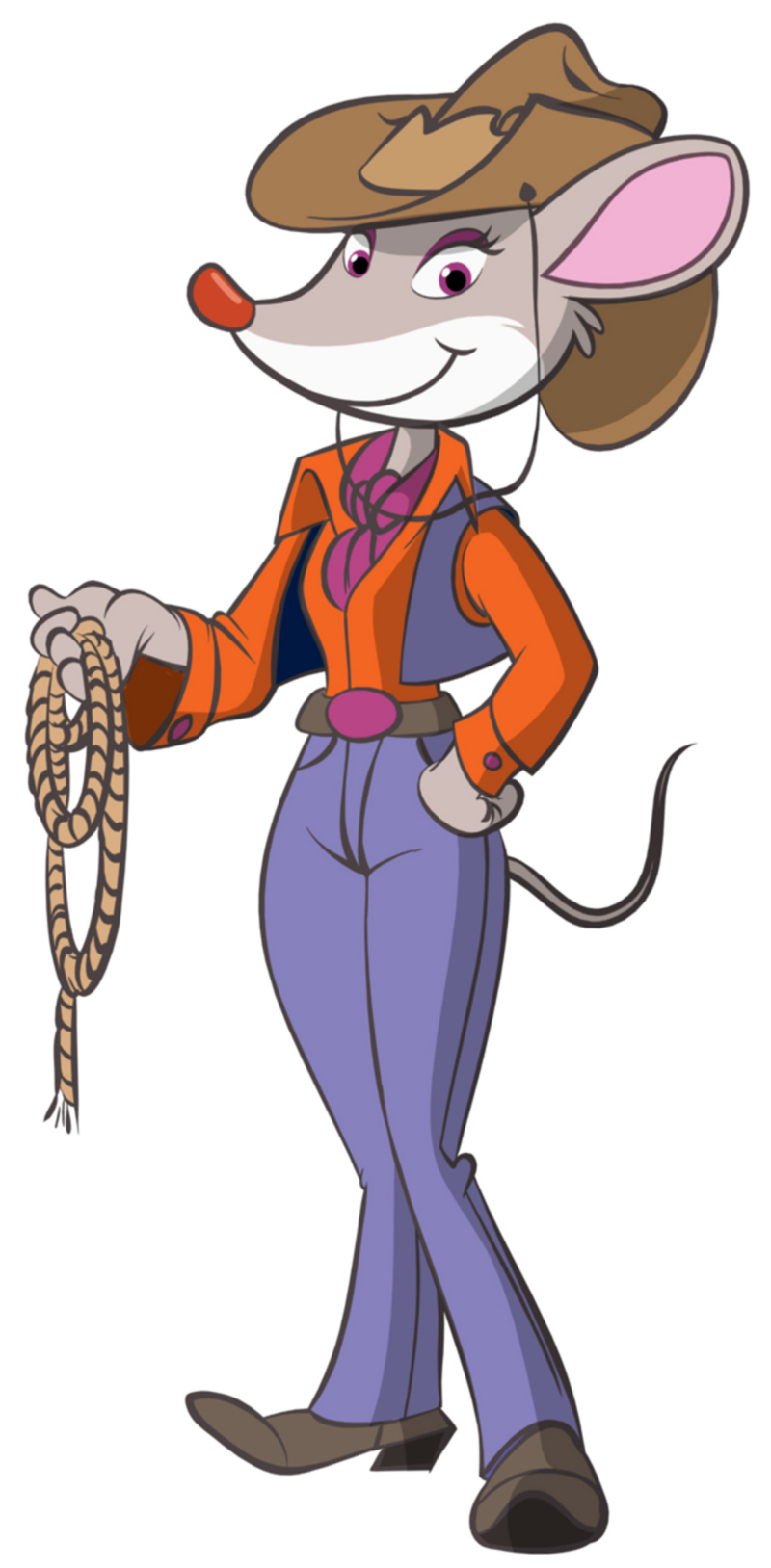 Thea Stilton
Thea is special correspondent for the Geronimo Stilton Media Group.                  
She isn't much of an office mouse, she prefers hanging from tree branches and climb building ledges to get the perfect shot. Thea is strong and confident. She has a black-belt in Karate and she can pilot or drive anything that's been built, but she's also vulnerable and has a wry sense of humor. There's a sensitive side to Thea, her weak spot being for Benjamin, whom she loves dearly and would do anything for. Thea is a tomboy and adventurer. Her insecurities however are with her feminine side. That's another area where's she's vulnerable. She's beautiful, and loves to look pretty, but she's out of her element in a ball gown and high-heels. She can carry it off… until she has to walk, then her awkwardness shines through.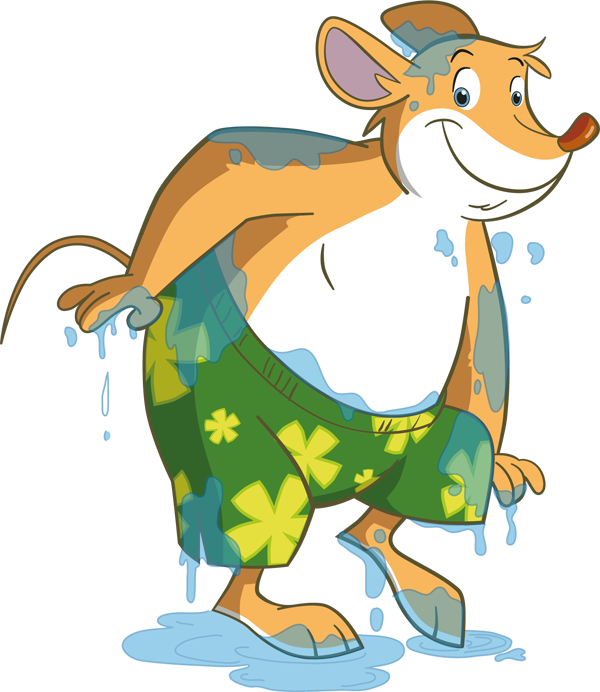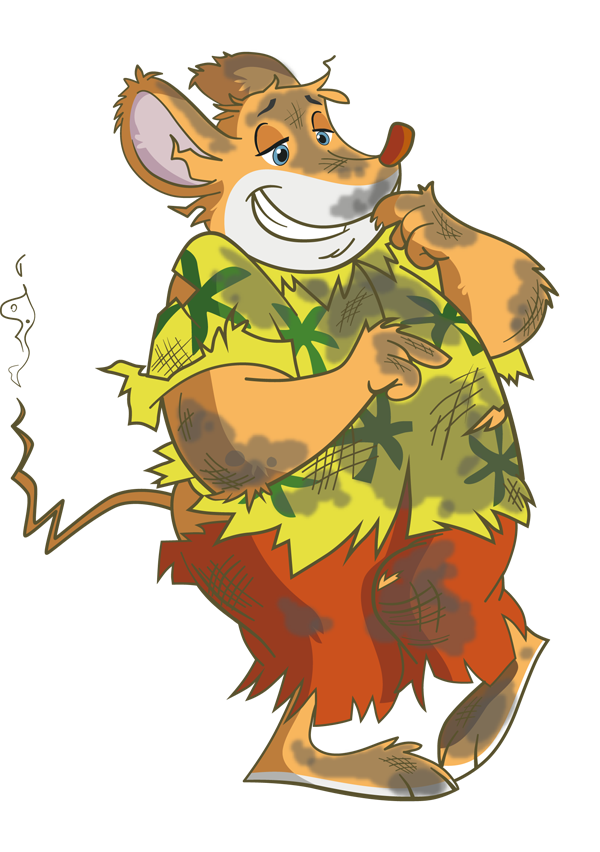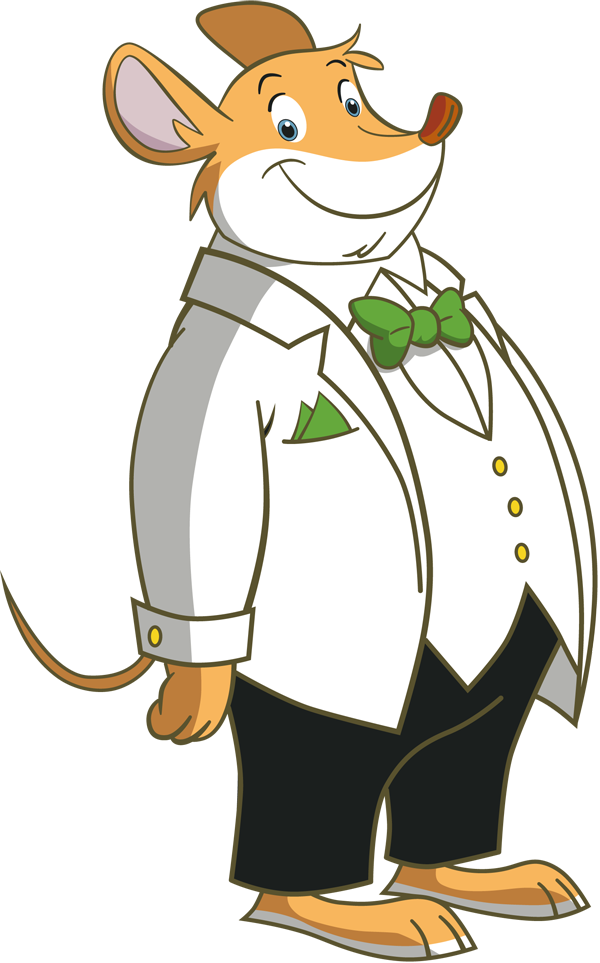 Trap Stilton
Trap doesn't work at the Geronimo Stilton Media Group, well not officially. At times, he will get called upon by Geronimo to help out.
He lives in an old caboose that he renovated himself and although a self-proclaimed ladies Mouse, he doesn't take much care of his appearance.
Trap is also a prankster. He has so many joy buzzers, whoopee cushions and sneezing powder packets he could open his own joke shop. Geronimo is often on the receiving end of Trap's pranks and jokes, which is not so funny for Geronimo, but very funny for everyone else.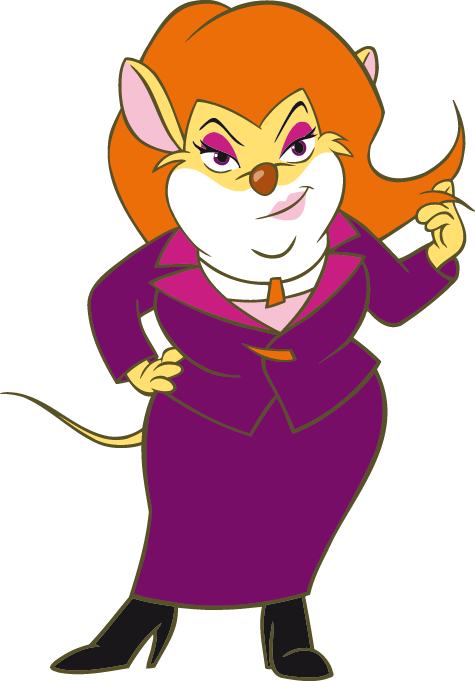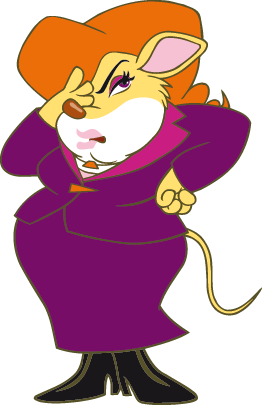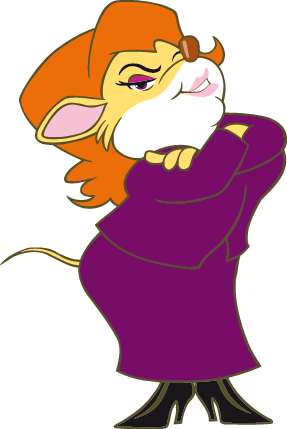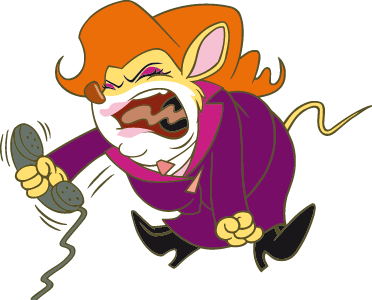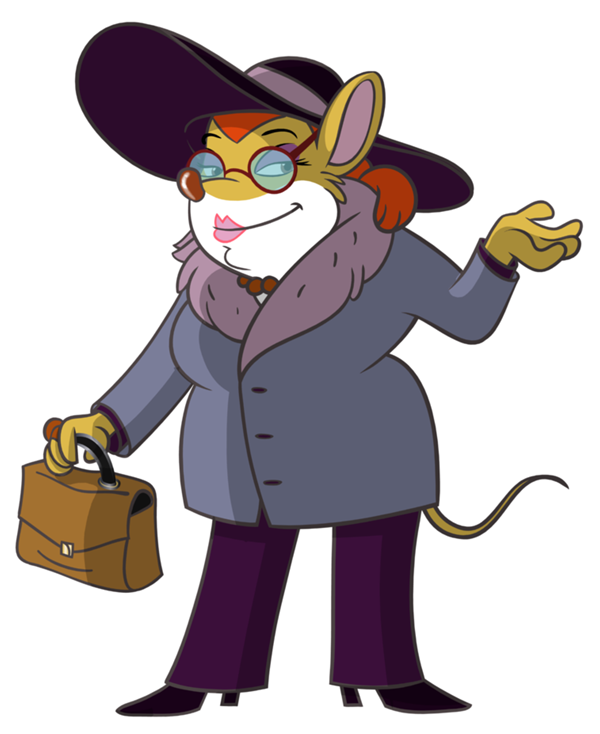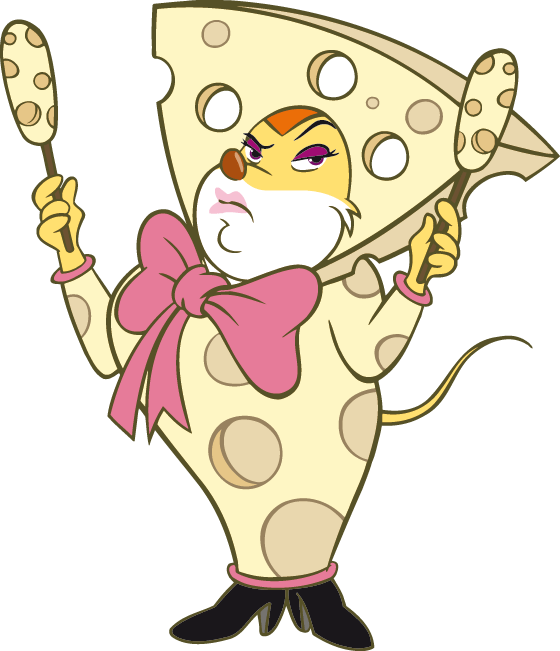 Sally Rasmaussen
She's Geronimo's arch-rival.  She is the bad mouse of the series.
She is the editor-in-chief of a tabloid media company called, The Daily Rat and there is nothing she won't do to get a scoop.
Deep down, she has always wanted to work for the Geronimo Stilton Media Group, but when Grandfather Shortpaw interviewed her a few years ago, he smelled a rat and didn't think she had the talent or the dignity to work for his company. Since then, Sally has held a grudge against Geronimo and the Stilton Media Group.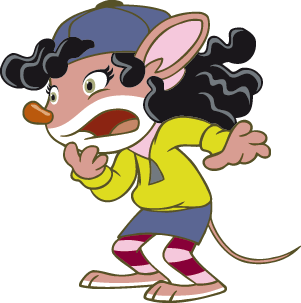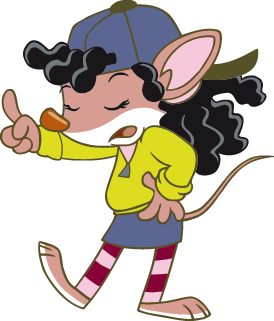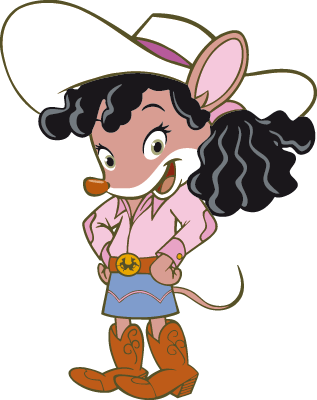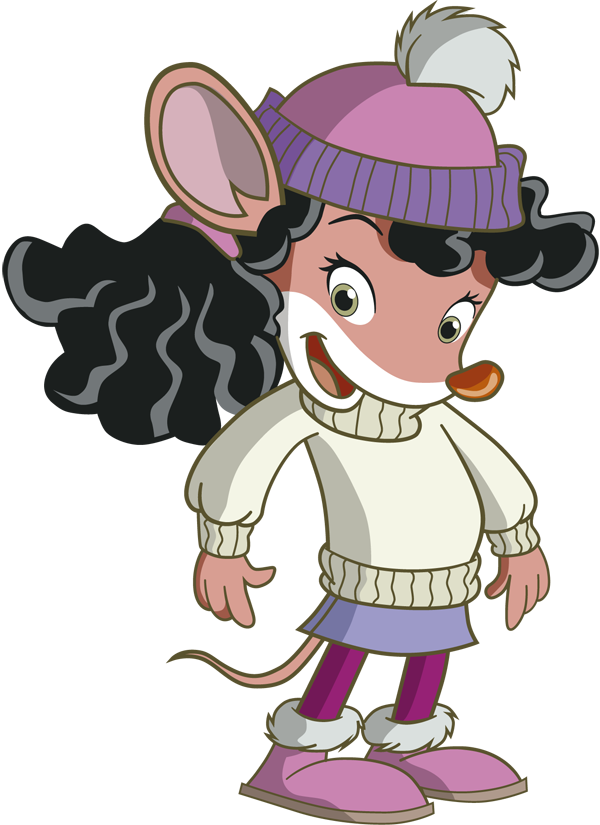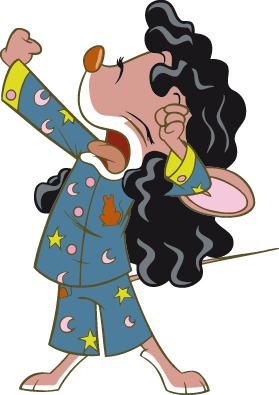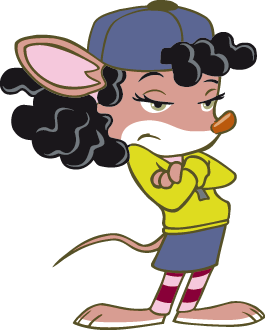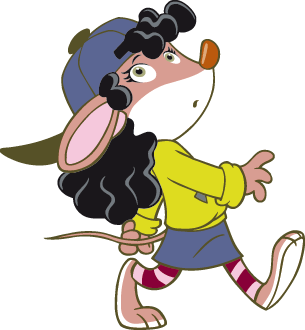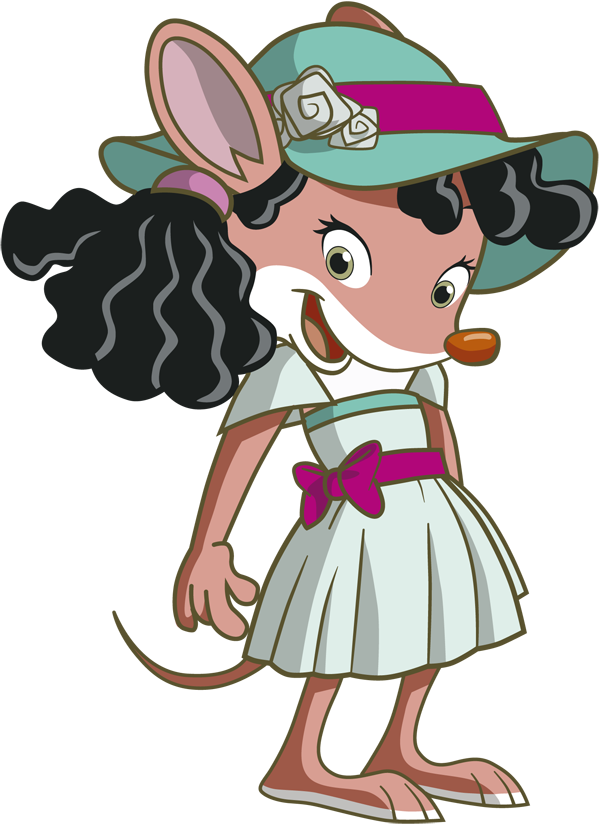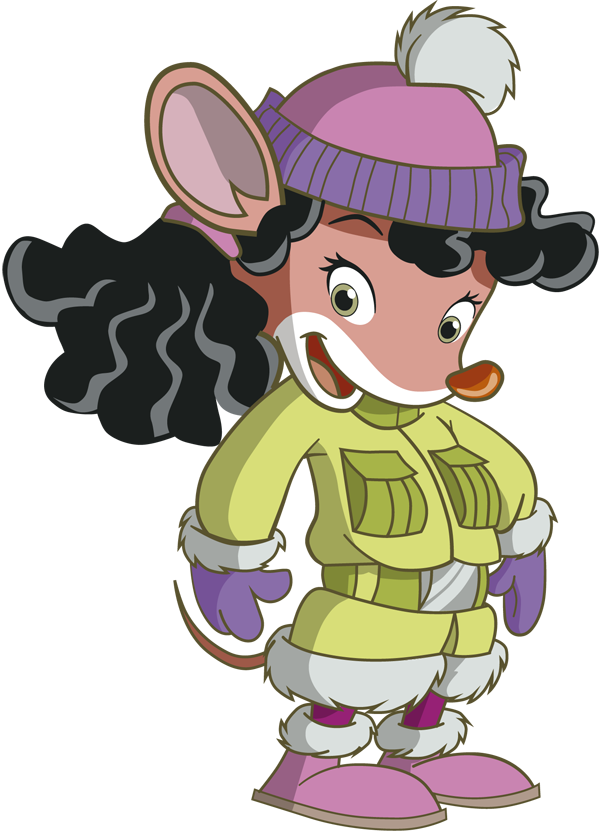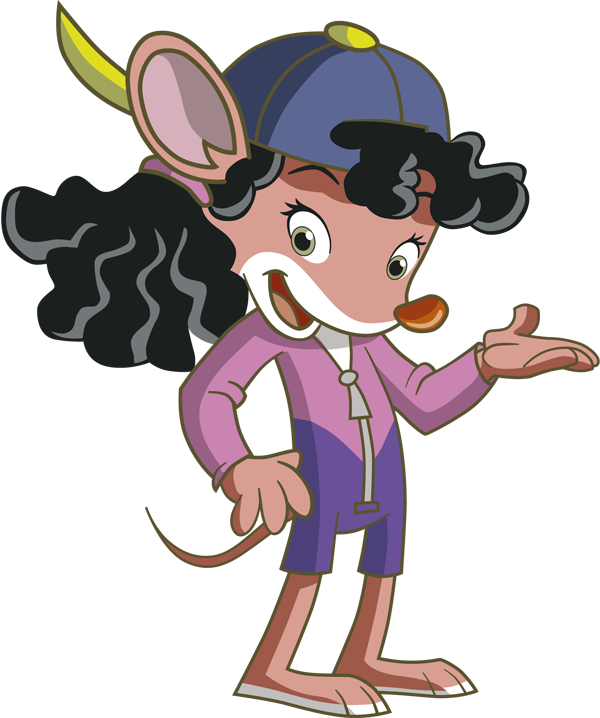 Pandora
Pandora has a strong personality, strong opinions and she's not afraid to speak out her mind.
She is often giving out fashion tips and advice to those around her, she is feminine, and likes "girly things".
Pandora is into fashion, celebrities, music, pop idols, and the latest celebrity gossip. While strong in opinion and attitude, she is not a tomboy, she can be afraid and she doesn't like getting dirty, wet, or messy. Insects and other creepy-crawlies are not things she reacts to well.
Pandora looks up to Thea, whom she views like an older sister, even if they are quite different. Thea is a fighter and doesn't mind getting her hands dirty while on an adventure. Pandora would rather keep her hands clean, but still go on the adventure She's also very fond of Geronimo, always wanting to hear the latest news on who Geronimo interviewed or had lunch with. Like Benjamin's Benpad, Pandora has a personal smart-device,  a web-enabled information tool and phone that keeps her up on the latest popular news, gossip, fashion, movies, music, and celebrities.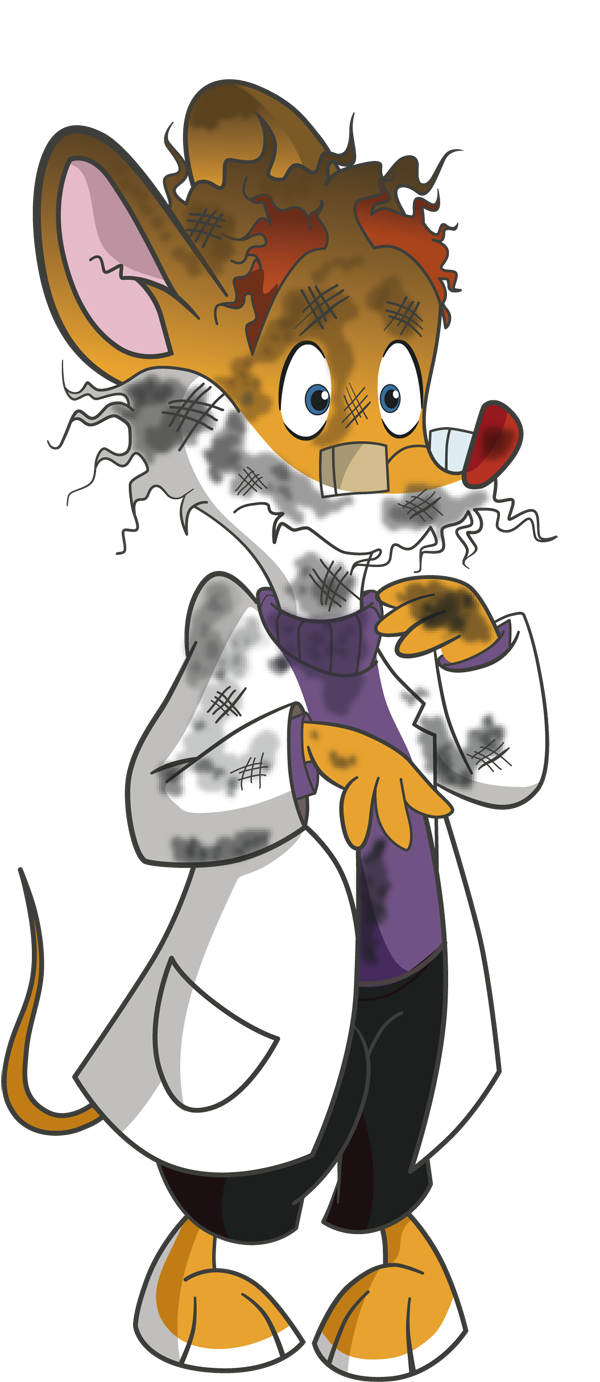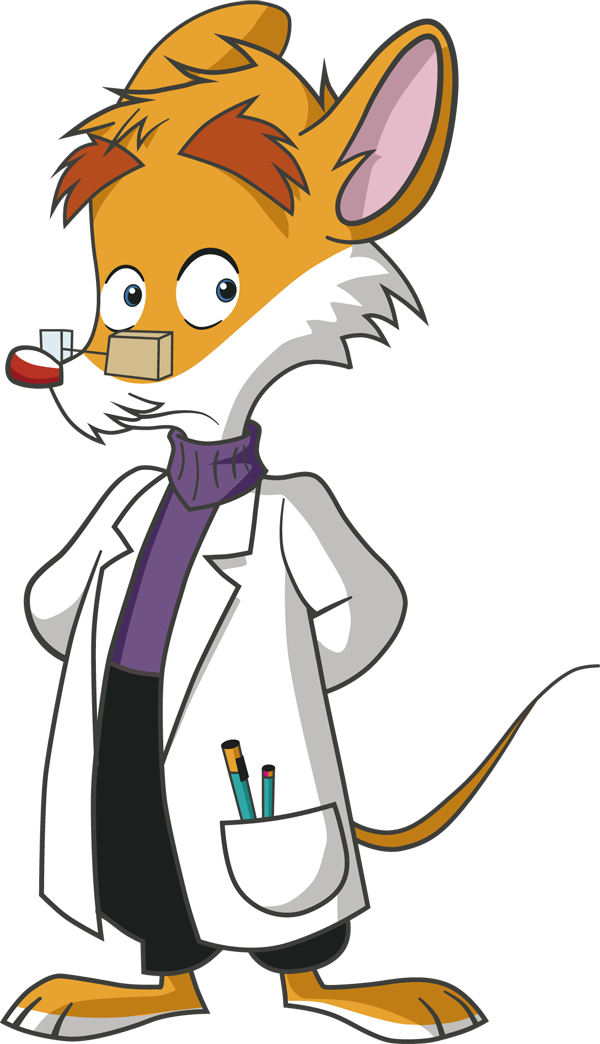 Professor Von Volt
Professor Von Volt is a long-time friend of Geronimo's; an eccentric, brilliant, (yet at times forgetful) inventor who gets wrapped up in his projects, sometimes forgetting to eat, sleep, or even step out for fresh air. Volt has designed and built many of the items that Geronimo and his team use on their adventures: from submarines to low-orbit vehicles.
If there's some gizmo that has yet to be created, but is needed, you can bet that Professor Volt will invent it.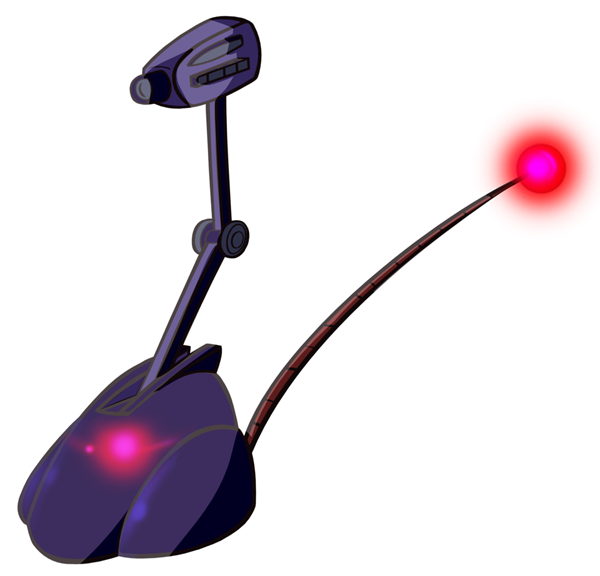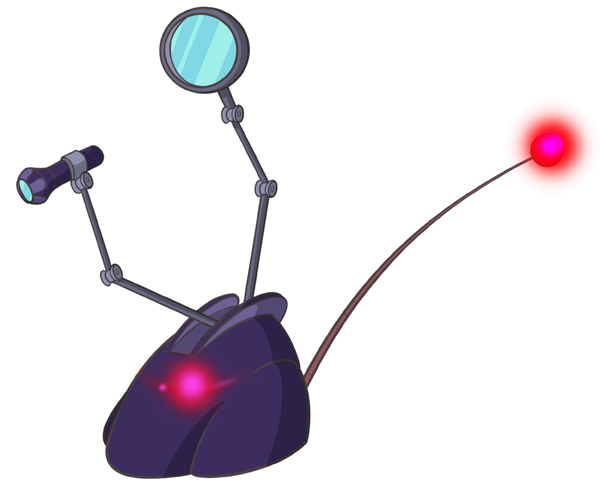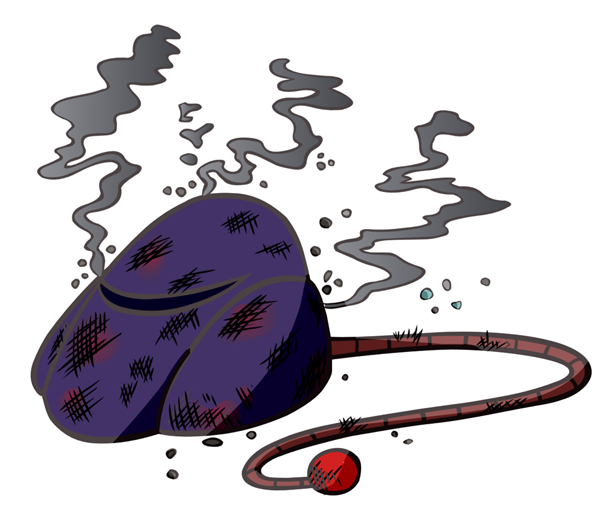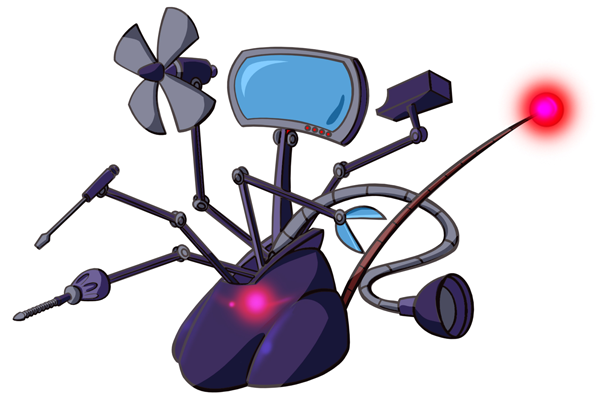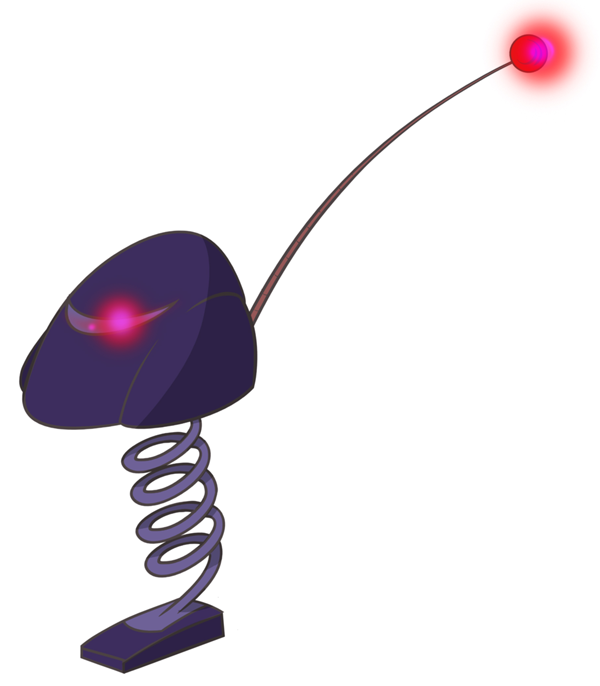 Max
Max is a little computer mouse with a cord for a tail. It communicates through beeps, buzzes, blorps, and bings. Max is small and can easily squeeze into small spaces. He's a tough little robot with a mind of his own.
Max's top "opens up" and, like a Swiss Army Knife, he's filled with an array of tools that let him do all sorts of cool things. Max can also connect and talk to other computers and devices. It's not just a tool for Stilton team, he's also a family member and Benjamin's pet. Max shows emotions through his actions and sounds. He's very loyal to Benjamin, and he will always help out whoever's in trouble. Max resides in any of Benjamin's pockets- in his jacket, pants, shirt, or backpack.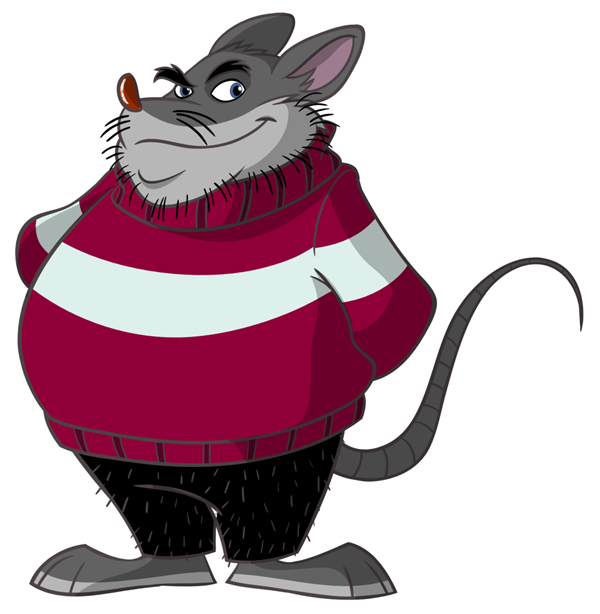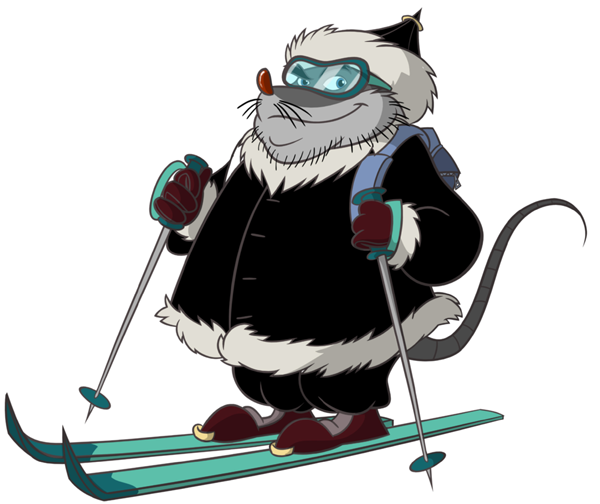 Chippy P. Crunchrat
Crunchrat is known to most mice as the CEO of Chippy Enterprises, the leading maker of cheese chips and cheddar snacks enjoyed by mice the world over. But this is only the tip of the cheddar wedge…  Chippy P. Crunchrat has villainous ties that run deep.
His ratty fingers are in all sorts of criminal dealings world-wide. He's the faceless mouse behind the crime.
Time and time again, Geronimo has thwarted Chippy's efforts to steal, swindle, cheat and deceive… most times without Geronimo even knowing that Chippy was the real villain behind the scenes. Needless to say, Crunchrat views Geronimo as a pest, one that he needs to deal with harshly.
Compared to Chippy, Sally is small-timer. Chippy's crooked dealings are global and threaded throughout hundreds of businesses. He works behind the scenes, in fact Sally may have worked for Crunchrat sometimes not even being aware!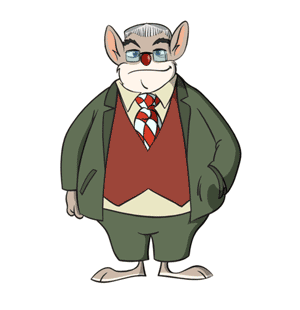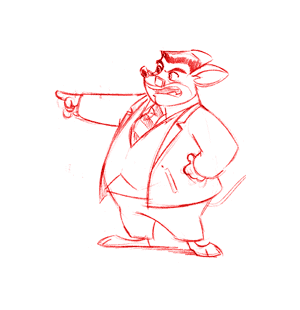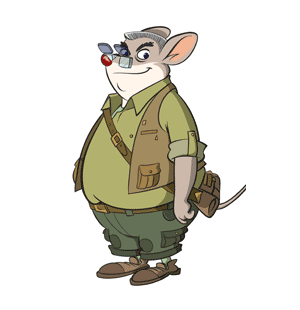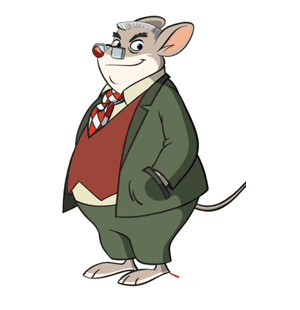 William Shortpaw
They don't make 'em like William Shortpaw anymore. This firebrand started as a youngster selling newspapers for a nickel on the streets of New Mouse City. Over the years, his ingenuity, business savvy and hard work created the highly successful Rodent's Gazette followed by other ventures in publishing, radio, television and internet news until The Stilton Media Group was born. Shortpaw had a dream and put whisker to the grindstone and did everything in his power to realize it. But as he got older, all that hard work took its toll. He has gone into semi-retirement and has handed over the reins of his vast media company to his grandson, Geronimo whom he thinks is the perfect candidate to take the family business far into the future. Well, that's what he told his grandson, secretly Grandfather Shortpaw can't ever let go. He keeps a watchful (yet loving) eye on how Geronimo is handling "his" company and will at times add some colorful comedy as he "help" his Grandson keep the company on track.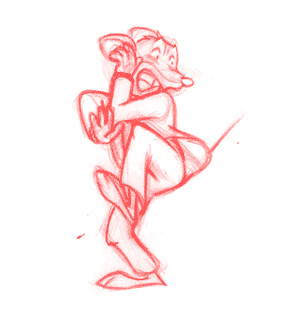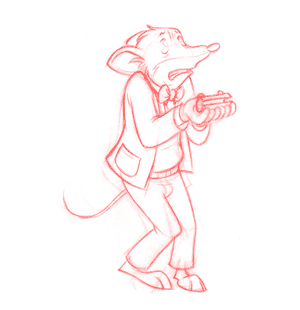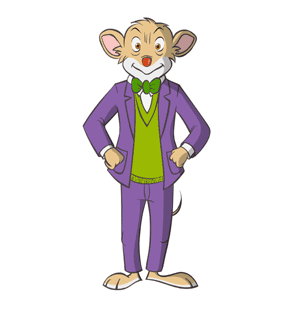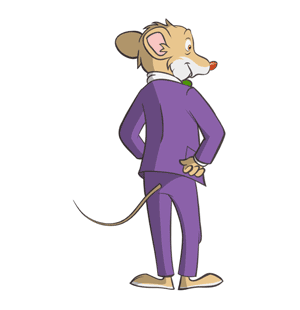 Simon Squealer
Simon Squealer works at the Daily Rat with Sally and he is the mouse all celebrities hate the most. He has unparalleled talents when it comes to manipulate information, or to use a phrase or an image out of their original context. Simon always agrees to help Sally.
Not because of friendship, oh no, but because he cares about his job more than everything and Sally threatens to fire him whenever he doesn't strictly obey to her commands…